Breeding Uncertainty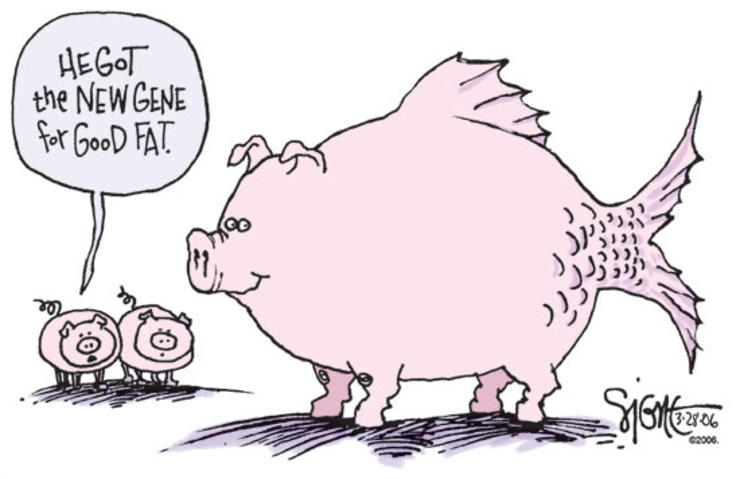 From the advent of genetically engineered E. coli in 1973 to emergence of commercial GM crops in the mid-1990s, GMOs' prominent commercial success yet equally relentless backlash still fuel the raging debate. At present, "GM" organisms, or organisms with recombinant DNA via gene-splicing methods from biotechnology – an approach quicker yet potentially riskier than conventional selective breeding – account for crops grown by 8.25 million farmers on 200 million acres throughout 17 countries, according to the International Service for the Acquisition of Agri-Biotech Applications (ISAAA).
Though its manufacturers aim to enhance food growth rates, create resistance to pests or invasive species, and eventually produce nutritious foods from depleted soils, skeptics worry of GMOs' potential health risks, corporate control – agricultural company Monsanto's former Vice President Michael Taylor was previously the FDA Commissioner of Foods – and threats to genetic diversity. Affecting both individual fruits, crops, and animals, and livestock that consume GM crops, GMOs are currently not commercially used in most EU countries and Australia, largely to quell consumer fears. Due to the sheer controversy from lack of credible research and data, as well as lack of time, the stance on GMOs remain uncertain.
The ambitions of GMOs remain clear: enhanced growth rates and pesticide resistance allow allow for cheaper growth and hence cheaper prices on the market. AquAdvantage salmon, a genetically modified triploid organism, grows twice the rate of conventional farmed fish, allowing more food on the market for less – a first step to end world hunger, supporters claim. Papaya Ringspot Virus-resistant papayas, first commercially grown in 1999, allowed Hawaiian papaya production to flourish, as opposed to dropping 94 percent in 1950. Pest-resistant and pesticide-resistant GM crops potentially allow pesticide use to drop, or even cancel out completely. Future developments, such as increased nutritional value – "Golden Rice" includes higher concentrations of Vitamin A – or ability to grow in harsher conditions, could overall lower the costs of farming and food production, further lowering costs.
Despite its perceived benefits, since the emergence of GMOs, aversion from the media and populace has continuously subverted GMOs from attaining ubiquity. Some aversion is innate fear: as psychologist Robert Sternberg wrote in 1982, "The natural is seen as inherently positive; the unnatural is not." However, risks of losing genetic diversity, as well as the "purity" of organic, non-GM, crops, prove a viable threat to the surrounding environment. Over-expansion of herbicide-resistant cotton in Mississippi delta rendered the land damaged when farmers planted "Roundup Ready" cotton and oversprayed; to this day, cotton remains an unviable crop within the region. Additionally, corporate scandals, especially from agricultural conglomerate Monsanto, has raised doubts among the media of reported benefits.
The most severely debated aspect of GMOs undoubtedly remain its health risks; with lack of credible research from both pro- and anti- GMO camps, it remains difficult to take a clear stance. While skeptics have reported alarming finds of adverse health effects, "including reduced fertility, immune system dysfunction, liver failure, obesity, and cancer" on tested lab rats and livestock, unclear sources such as the Institute for Responsible Technology are often as likely to point fingers at the opposing side for corporate scams, rigged and faulty studies, and "cover-ups". Although cases of concern may exist, largely unreputable skeptics such as Dr. Don Huber have been criticized for repeatedly taking out of context to support his claims of GMOs' "devastating consequences". However, given the financial benefits of GMOs, some fraud, albeit not as exaggerated as cynics may claim, is unavoidable. Overall, the lack of objective data and research as well as potential health effects yet to emerge until generations later, contributes to increasing uncertainties and the incensed controversy between pro- and anti-GMO supporters.
Though GMOs have attained benefits, various concerns regarding the health and environmental effects of GM foods continue to despair the general populace. Therefore, the FDA should dispel uncertainty through labelling all food products, allowing consumers their own conscious decision.
About the Contributor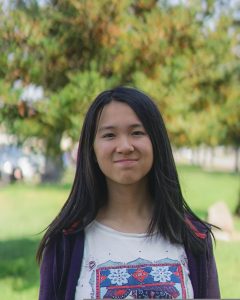 Fiona Zhao, Student Life Editor
Fiona Zhao (12) is the student life editor of Vol. 27 of The Voice, and fittingly likes warm and fuzzy stuff, as the bubble of positivity she totally is. She was a copy editor for Vol. 26. Being part of the paper for three years hasn't wrecked her, so yay? Outside of writing for The Voice, she reads and writes meta for fandom (so why is that much harder when she does it for school?) in her nonexistent free time.