Escargot-ing through National French Week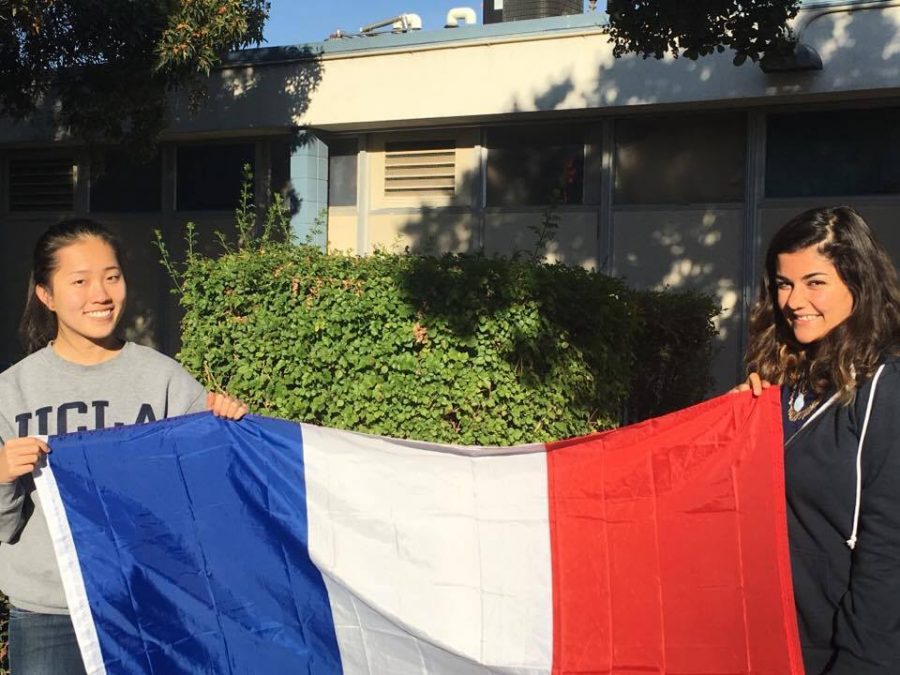 French Connection hosted its annual National French Week from Oct. 30 to Nov. 3. Each day, the club promoted French culture throughout Irvington. The week commenced with the French Takeover, which used various media to introduce French culture, and was followed by cheese tasting, movie days, and French music video awards.
National French Week was initiated by the American Association of Teachers of French in 1999. It is the largest national association of French teachers in the world, and it strives to advance the study of the French language, literature, and culture. National French Week is celebrated during the first week of November across America; each day of the week is focused on themes such as cuisine, science, music, traditions, and arts. These festivities have been a tradition at Irvington for the past ten years.
Students kicked off the week by painting French flags on their faces, a decade-old tradition that originated to flaunt the colors of France.
The French Takeover was continued with students labelling common places and items with their French equivalents. For instance, the girls' bathrooms was labeled "toilettes des filles" and doors were tagged as "la porte".
"The takeover with the little signs is what exactly what we needed to do. Wherever there is a sign there should be a French sign," said French Connection advisor Mme. Gurtz-Cayla. "I had two teachers come to me in the teacher's lounge and ask me whether this was a French month or something. I liked that it was noticed."
On Tuesday, French cuisine was introduced to students through four French cheeses and baguettes. The palette was arranged from mellow to distinct flavors, and the cheeses included goat milk brie, blueberry vanilla goat cheese, cow milk brie, and Roquefort (blue cheese).
On Wednesday and Thursday, the club screened the Studio Ghibli movie, Castle in the Sky. The week concluded with the French music video awards, in which students submitted videos of themselves lip-syncing or singing along to French songs. After viewing each submission, attendees voted on the best video.
"We are still making progress, so I think it could be even better," French Connection president Cynthia Hu (12) said. "Perhaps we can work with ASG to come up with activities and see how they are scheduling Multicultural Week so that National French Week can become more relevant.".
French Connections hopes to continue the club's tradition next year, and looks forward to future events.
About the Contributor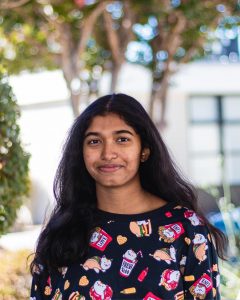 Srinidhi Sankar, Opinions Editor
Srinidhi (12) is an opinions editor of The Voice. She joined as a staff writer her junior year because she wanted to catch the best of the juicy rumors at school and dish about them. Most of the time you will find her hangry, walking up to thirty minutes to find a fabulous burger or spicy food. When she isn't eating, she'll be watching Trevor Noah or laughing at some good ol' Fox News. The only way you can get her to stop binge-watching dramas is to tempt her with clever puns or treat her to quality bibimbap.