Swinging to Success: Irvington's Girls' Golf Experiences a Rewarding Season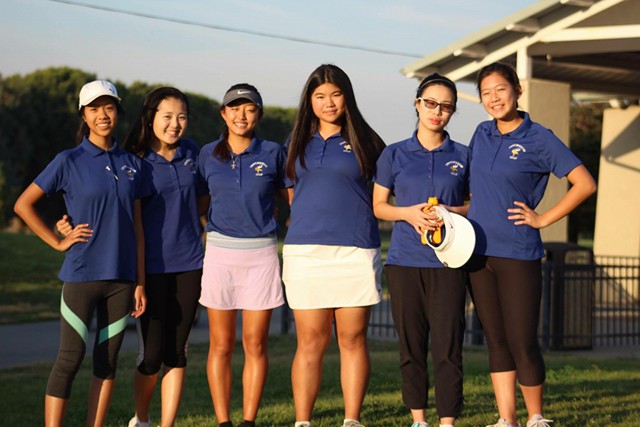 Irvington's girls' golf team performed well this season, finishing with an overall record of 10 wins to 2 losses. This was only the second year that Irvington had a girls' golf team, and despite a lack of players, they made it to NCS and ranked second in the Mission Valley Athletic League (MVAL).
According to Coach Terry Selsor, the tournament at Brentwood was the first, most defining victory for the team.
"We went to an eighteen hole tournament in Brentwood and we … finished second," Coach Selsor said. "Up to that point, I wasn't sure if we would qualify for NCS or not. But after that tournament, I was sure we were going to."
Part of the team's success was their ability to bond and support each other. During their first game at Mission Hills, Irene Huang (10) recalled that she was having trouble scoring but carried on through the support of her team.
"I shot a really bad score and when I played the last hole, I saw the rest of my teammates … at the end and they clapped for me and cheered me on," Huang said. "Even though I was feeling really sad … they said it didn't matter what my score was as long as I tried my best."
Perhaps the team's biggest strength was their top player, Mika Jin (10).
"She qualified to go to North Cal from [NCS], which is quite an accomplishment," Coach Selsor said. "Then…she qualified for the CIF State Tournament, which is really unheard of."
Jin started playing golf when she was 9, and after a victory in a US Kids tournament, she was motivated to play golf competitively.
"My biggest strength is my mentality," Jin said. "There's a lot of shots where I don't do well or I miss … but I think it's really important to stay focused and to try my best. I think that's also my weakness … because there are times when I have a lot of pressure on the course."
The girls' golf team faced some difficulty in getting new players. As it was a new team and several players from last year had left, the team didn't start on high spirits.
"In the beginning, we thought we were going to lose, because everyone was inexperienced … but we worked well … practiced every day, and at the end of the season, I think everyone was shooting their best goal," Huang said.
Coach Selsor agreed.
"We're trying to…get more players and develop our depth of the team," he said. "If there's a weakness, it's our depth of the team, but it's improving."
The girl's golf team now looks towards winning MVALs next season.
"This year we were second, but next year, we're going to win, and I think we have an extremely good chance of doing that," Selsor said.

About the Contributor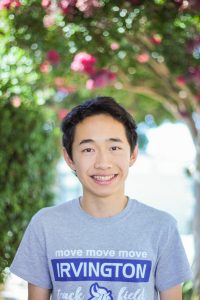 Andrew Fu, Editor-in-chief/ Opinions editor
Andrew (12) is an Opinions Editor and one of two editors-in-chief for The Voice. He enjoys writing snarky comments on opinions articles and scaring J1 kids, but not as much as reveling in the power of his EIC position. After three years of being in the class, he's just about had it with people turning in articles late and not grayscaling pictures. Grrrrr.