Badminton Player in Quarantine: Anshul Govindu
How are badminton players faring in this quarantine period? Junior Anshul Govindu shares his thoughts in quarantine.
The worst part about quarantine would definitely be having to stay inside a lot. I haven't been on a badminton court in a very long time. I have a lot of fun playing badminton, and I find a lot of joy in it, and just having to sit at home and not being able to stay active and play has been pretty tough.
I remember the last tournament before the whole quarantine and school shutdown. It was a doubles, it was me and my partner against two people from Mission, and both of them were definitely better than us, objectively speaking. First set, we lost. Second set, we were down, but we came back, and it was all on the third set. And I just remember the adrenaline, all the emotions, because I had never played that high quality of a game against two really great opponents. Unfortunately, we did lose, but it was really close. And I'll never forget that one game.
The best thing I've gotten out of this quarantine is I was able to really just think about everything. I feel like right now my body's in a better place than before because I was really able to rest up from physical exhaustion. I was able to work out, not as intensely but at a greater quantity. I've been trying to work out as much as possible. Obviously, it's a lot more difficult given the circumstances. But during this time, I discovered a lot more activities I can do to keep myself in shape. I've been trying to eat healthier; when you can't work out, at least you can control what you're eating.
I do hope that I'll be able to play in more tournaments, with the highest quality of all the varsity players from all the schools. And it's just really quality games that I really enjoy playing.
I've checked on people in my outside-school club, because now some people are starting to go back to training. I haven't gone back just yet, but I will probably start next month. So I've been checking on them, seeing what the conditions are like, if I really should go back, and I probably will. I've just been seeing if they're keeping active and if they're ready for the season to start.
I remember our team bondings; after we have tournaments every Saturday, we just go out to a restaurant bond as a team, eat, have fun. Those are some of my best moments in high school, just hanging out with my teammates, and just having fun, and I really do miss that.
Since our spring season was cut so abruptly last year, I think we are all pretty motivated to just get back into it. I know that we all love badminton, and our season was just cut short on such short notice. We really just didn't know what to do after that, and I think that we're all just waiting for the season to start.
About the Writer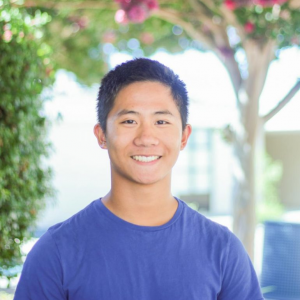 Will Peng, Sports Editor
Will Peng (12) is the Sports Editor for the Voice, and this will be his second year on the team. He can recite all 45 presidents of the United States, and has a plethora of historical anecdotes to fill any conversational silence should there be one. If you want to hear a story, just ask him (please do). Kids, this is what AP U.S. History does to you.