Club Activities During the Pandemic: MEcha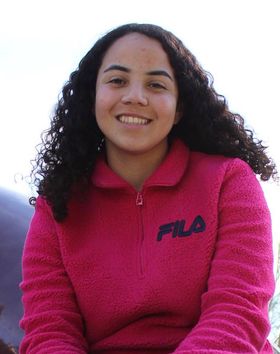 A lot of what MEchA used to do had to do with large volumes of students and COVID has made holding events much more difficult. They were all structured to be in person events that required a lot of face to face interaction with the students. One of the challenges we faced really was finding ways to engage all these students over the internet, because a lot of times, MEchA events have a working correlation with the Spanish department. The teachers are a big help in getting these students to attend events, such as Dia de los Muertos, and Espanolandia, those were all events that students used to run physical booths where Spanish students played games and spoke Spanish. Obviously, now we can't do that and we just have to really restructure our events.
A big way we've tried to get over the challenges is by stepping up on our publicity. Compared to previous years, we implemented a lot more posts, and activity on our social media accounts- Instagram, Facebook, those used to be extra things that we did when we were in person, because we could put a flyer up in the hallway, and a lot of people would see it. Since we don't have that access to that resource, we've made social media and our publicity officers a huge priority, because now just reaching out to class pages, posting on Instagram bios and changing the link so people can easily access flyers is most necessary.
For Day of the Dead, we used to have it in the cafeteria, and people would just come and watch people present things. Now, I would say one benefit of the pandemic and everything going online is that we can create all sorts of different content. Instead of a physical altar, one of our officers created a bitmoji altar with all sorts of links. It's very interactive and it's almost as if they're playing a computer game. Students can interact with all the little things relating to that traditional holiday. With regards to one of our biggest events, Ritmo Latino, we don't necessarily know how that would play out, especially since it's uncertain if we're returning to school. But we're thinking of solutions, such as potentially holding some very socially distanced events.
The huge thing was Ritmo was that it was very student driven. It didn't require much teacher supervision and teachers would sit back while the students who are the choreographers of the dance would teach the rest of the class. Now, since we don't have physical classrooms where that can't be done, I think it's definitely becoming something that the teachers are starting to interact with more.
I was very doubtful that a lot of students would be able to attend these events. I knew to some extent, there would be less student engagement, because there's no physical events going on, it's all virtual. That automatically turns people away, because they don't want to be staring at a screen because that's not fun. They're not really doing anything. I kind of felt calmer because by talking to Ballado and all the other Spanish teachers because you learn that there's a bunch of resources you can use- you can ask teachers to publicize the flyers during the classrooms, ask them to give extra credit for your events.
About the Contributor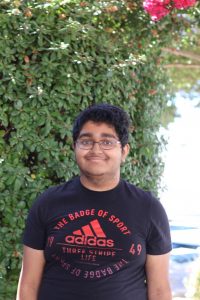 Aditya Bashyam, Humor Editor
Aditya Bashyam(11) is the co-editor of The Voice's Humor section. He joined The Voice to gain a deeper understanding of the student community around him and to undergo a grueling and deathly quest to discover Irvington's secrets and finally [redacted]. He enjoys singing Indian classical music, hate-watching terrible movies, and reading.