Winter Break Horoscopes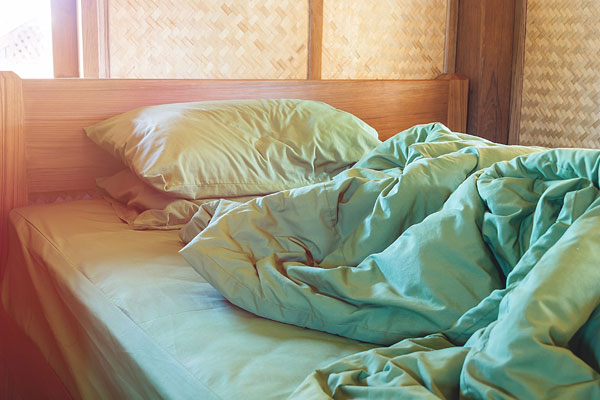 Aries (Mar 21 – Apr 19): Like a lot of people, you were really sad that the holidays were celebrated while sheltering-in-place. Chances are, you baked as much as possible and delivered those goods to friends and family (while social distancing of course). You also hosted multiple Secret Santa zooms, shading people who didn't show up – what excuse did they have anyway? Apart from this, you might have picked up something new, like working out (and probably "forgot" to keep up by the end of winter break).
Taurus (Apr 20 – May 20): The only thing you like more than summer break is winter break. Why? All you're required to do is sleep, and that's all you did. After being pressured by some friends, you may have started reading that book on your bedside stand but eventually gave up and started watching the latest Netflix sitcom. Your friends (looking at you Aries) tried to make you join their Secret Santa party, but don't worry – wifi is always bad at this time of year, so you weren't able to make it.
Gemini (May 21 – June 20): – Like Taurus, this break was the perfect time for you to recharge, but not in the same way as Taurus. For starters, you actually did pick up that book you've been wanting to read for so long. You also gave up after three chapters but hey, it's the effort that counts. You purchased a subscription for Disney Plus and binge-watched The Mandalorian since you had the time. When you finished the second season by the first three days of break, you tried to pick up a super niche hobby like making pressed leaf prints. During zoom Secret Santa, you either brought the absolute best gift or a gag gift for the person, nothing in between… and left after unwrapping your gift because of "connectivity issues."
Cancer (June 21 – July 22): Wrapped under blankets, you definitely finished the last two episodes of Queen's Gambit within the first day of break. So you started binging the next best thing- K-dramas! You were super excited for the next Zoom Secret Santa party, and got (or made) a really thoughtful gift. If someone didn't appreciate the present to its entirety, you unofficial uninvited them from the next party you're planning with Aries. Until then, you handwrote Christmas cards to everyone you know. You also picked up painting but gave it up only because you knew you weren't getting good at it.
Leo (July 23 – Aug 22): Since you finally got your well-deserved free time, you immediately planned out everything you wanted to do during the break. This meant mainly trying your hardest to work on school-related things for the first two days but then deciding that there was too much thinking involved, and realized it would be better to do nothing at all for the rest of the month. You lived for Zoom parties and were definitely the last to join them, with as dramatic an entrance you could possibly make online. For Secret Santa, you bought the best gift and went way over the budget. While shopping, you probably found a gift you really liked and bought it for yourself.
Virgo (Aug 23 – Sep 22): You too had an itinerary of things you wanted to do over break and unlike Leo, guaranteed that at least 69% of that work was finished by the first week of winter break. You baked a lot, but didn't go as overboard as Aries. This meant you finally joined the bread baking trend that started in March, hoping that all the yeast was restocked at your local Safeway. Over Christmas, you tried to make DIY gifts for everyone but gave up and bought plushies instead.
Libra (Sep 23 – Oct 22): Winter break may seem like the time to slack off, but you instead started easing into a new work schedule. As a result, nothing really changed for you, except maybe less school. This break, if you hadn't already, you watched Law and Order but that's really about it. Any gifts you gave were wrapped in the most lavish wrap so people would always be hyped to open them. Not to mention, your love for shopping pretty much meant that you gave people the best gifts (but don't tell Leo that).
Scorpio (Oct 23 – Nov 21): You were either super into the holiday season or not at all. Normally, you'd be all hyped about mistletoe but since quarantine hit, you just trash-talked hallmark movies and tried to give them 0 stars on every movie review website possible. Apart from this, you contemplated the reason for your existence and tried not to spiral into an existential panic (more so than usual), while still trying to maintain your cool composure on the outside. You gave surprisingly good gifts and no one ever guessed that you were their Secret Santa – and you'd like to keep it that way. No need to let anyone know about your secretly kind and generous heart. That would be embarrassing. 
Sagittarius (Nov 22 – Dec 21): Pretty much all you did was wait for New Year's Day and 2021. You started celebrating Christmas when Halloween ended and drank apple cider or eggnog (if you have no taste) every single day of break. Secret Santas are your favorite so you got the biggest gift you possible could – the bigger the better right? You feeling burnt out only got worse as the holiday ends but you really did hope this season would rekindle something in you.
Capricorn (Dec 22 – Jan 19): This holiday season, everything was about friends and family for you. You hopped on and off holiday zoom calls all day everyday and helped Aries plan super interesting events online.You also waited for a better 2021 and tried to imitate some sort of ball drop in your own house. You and your Saggitarius friends may have watched a few holiday movies together through Discord and you decorated the biggest tree you could find. You may have baked an unsuccessful gingerbread house too, but hey – at least you had fun doing it.
Aquarius (Jan 20 – Feb 18): During the break, you wrote New Year's Resolutions but made them as easy to follow as possible and related to things you've already been doing. Christmas wasn't the most fun for you but it's always fun to get presents. You were coerced into making a gingerbread house by your loving Capricorn family member and ended up ruining it entirely. You forgot all about Secret Santa until your Aries friend texted you asking why you're not online so you didn't bother pretending that you had a present at all.
Pisces (Feb 19 – Mar 20): As 2020 came to a close, you planned to do what you love the most –  sleeping and watching Christmas classics like the Grinch Who Stole Christmas. But mostly, just sleeping and sitting under blankets. You definitely put the most thought into making gifts based on the vibes the recipient sent you, which is totally valid and what everyone should do, especially if it means it'll finally put libra in their place. You love candy canes and ate as many as possible, along with gingerbread men and any baked goods your Aries friend delivered. 2020 was exhausting for you, but you're glad to end it on such a restful note.
About the Contributor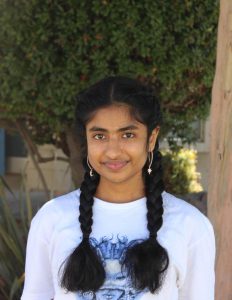 Sadhana Chari, Editor in Chief/Student Life Editor
Sadhana (12) is excited to be back for her third year at the Voice. She loves traveling, reading, and baking really badly. If you can't find her doing any of those things, she's probably aggressively playing 2048 - 3d version to replace her solitaire and cut the rope addictions.