ASG to Host a Virtual Homecoming Week
In light of the Covid-19 pandemic, ASG is hosting a virtual Homecoming Week from Mar. 28 to Apr. 1 by including interactive events to foster a sense of friendship and hope in the Irvington student body. Though certain events are still being workshopped, ASG hopes to implement a hybrid model of Homecoming Week, from the dance to the spirit days, in a safe format.
"We're still trying to get in some hybrid element but trying to mimic some type of normalcy," said Krithik Varghese (12), one of the Senior Class Officers. "It might be us delivering stuff or [students] getting packages and then they draw and use them as decorations. So some type of thing where you can at least physically interact with something that would be part of the Homecoming festivities."
A few things that are still going to be similar about this virtual Homecoming Week is the spirit days and class competition aspect. Class dances are still going to happen like every year but in a virtual setting, where dancing clips are edited together for all four classes and broadcasted as a performance which would mimic the class dance performances that usually took place in the gym. Spirit points are still going to be counted with a virtual rally at the end of the week.
To replicate the unity aspect of the Homecoming Dance, there will also be a bigger event towards the end of the week with most of the school where people can hang out with their friends and other students in smaller groups. In addition, because gaming tournaments have been so popular during the pandemic, they will also be held to imitate the gaming tournaments during rallies.
Although a lot of these events are possible online, there are other aspects of Homecoming that can't be replicated virtually.
"We can't do events like bench building and setting those class decorations up," said Nosheen Ullah (12), Vice President of ASG. " We still hope to recognize the creativity of our class so one idea that's still being workshopped is recognizing people's creations of art into our rally."
Discussions about Homecoming started in February of 2020 as soon as class officers were elected. However, due to the start of the pandemic, plans to have a Homecoming Week and dance were moved to the springtime. Though the likelihood of having an in-person Homecoming Dance is low, there will still be a Homecoming week with spirit activities and bonding events.
Despite Homecoming Week being reimagined in a remote learning environment, most events are either being kept the same or altered to fit an online environment. While many of the important aspects such as the dance aren't feasible as of now, ASG still hopes to unite Irvington students like a physical Homecoming would have.
About the Contributor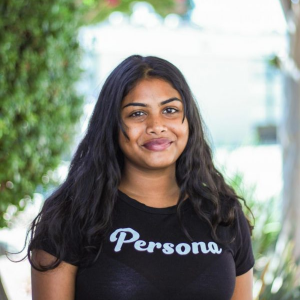 Sanjana Gudivada, Photo Editor
Sanjana is a senior who is the photo editor for The Voice. In her free time she grinds for college apps and the SAT and works out whenever she feels like it. Her daily diet involves boba or homemade Indian food, nothing in between.