Irvington Welcomes New Teachers: Ms. Selle and Mr. Nguyen
Mr. Nguyen
Hi, my name is Mr. Nguyen. I teach ninth-grade honors and tenth-grade honors English.
I'm a recent graduate of San Jose State University. I went to San Jose State for an English bachelor's degree, but with a concentration in preparation for teaching so I was a student teaching for a year at James Logan High and then Eastside Union High School District. Over the summer, I was teaching at summer school.
In middle school and high school, my English teachers were the ones who had a big influence on me. So I just went that route and I want to be as influential as them, as inspiring as them, and to teach in a way that makes it easy. I had a hard time understanding English a lot of the time in middle school and high school, but they made it really easy for me. I want to give that sort of lesson and inspiration to other people as well.
I haven't really taught too many books as of yet but I'm about to start Of Mice and Men so that would be my favorite book to teach. I've taught that like two times already, once during student teaching, and once during summer school. It's a short book, it's a novella, but also you can do a lot with it. You can go over a lot of social issues that you would see in everyday life as well, but see it like 100 years before
I hope to gain a lot of experience from teaching at Irvington. Because I am still a new teacher,I'm about to experiment with different ways of teaching and helping students build up their English skills.
I have not seen benchmark projects anywhere before and this is new. I think it could be very helpful because when I was in high school, I didn't really learn too much about source research or MLA citations or anything like that. So to have a project focused on not just say citing work, but also researching and finding stuff from online databases and libraries, scholarly works by peer-reviewed works is very important. It's something that I've had to do a lot in college and even for my master's thesis, so I think having that head start is really good for a lot of students.
For the students here, it seems like they're very intelligent, from what I've been teaching so far, and how I've been like, just casually assessing them. I don't think there's much of a learning gap between them and a lot of other students I've had previously, but then again, I'm very inexperienced still.
Ms. Selle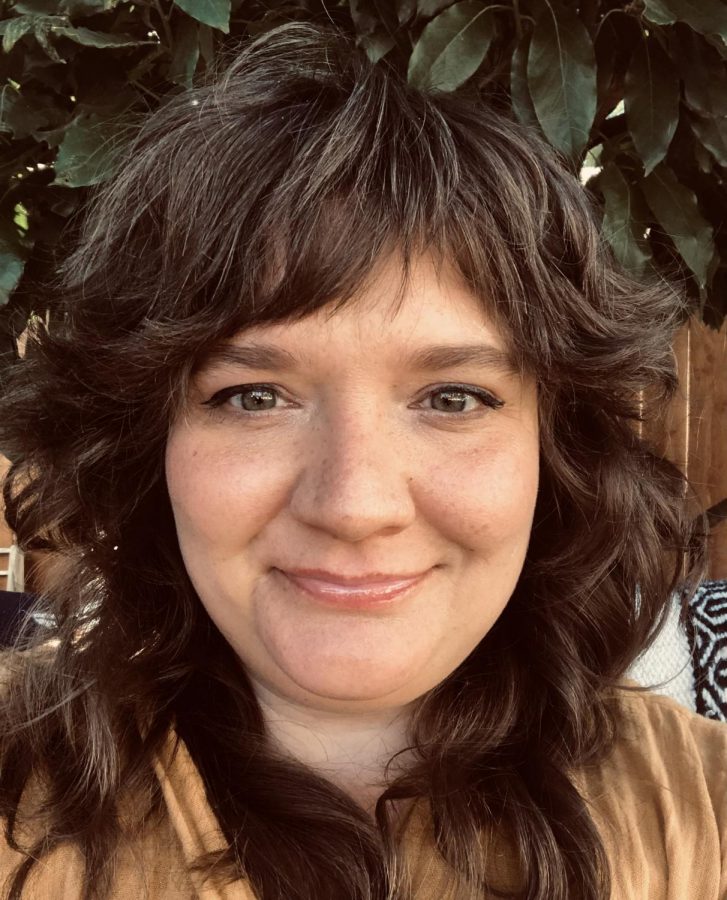 Hi, I'm Miss Selle. I teach English 9 and 9 Honors. This is my third year at a public high school.
Last year, I was at Washington High School and the year before that, I was at Cupertino High School in San Mateo. English is where my skills are and my interest. Besides that, I just think that learning how to analyze literature sets you up for a lot of success in a lot of other areas. Everybody needs it to know how to write and create an argument.
My favorite character is Macbeth and my favorite book is Kindred by Octavia Butler. I also do like teaching The Great Gatsby for 11th grade. It's one of my favorites. I think books like these help us learn about the past and ourselves.. They also just have really interesting characters that make you think.
I chose Irvington because I just heard a lot of really great things about the students here. So when I was at Washington, there was a teacher surplus so they asked me where else I want to go in the district. I just heard that the students and staff are really great here and so far, that's been true.
So I'd like to kind of just put some roots down and settle at Irvington. This is the first school I've been at where there's been this kind of benchmark project. I think that there's a lot of direct positivity and getting to see the results. I think that there's a great aspect of actually working in the community to think of solutions for these issues that students have to think of collaboration and also working within like multiple disciplines. Instead of just having English class, recognizing that there's this bigger context with scientific writing and history of issues and impact you can have on the community.
My first few weeks have been pretty exhausting, but it's been really fun and it's just really nice to meet new people and my students have really been great.
Interviews by Tanmay Lakhotia
About the Contributor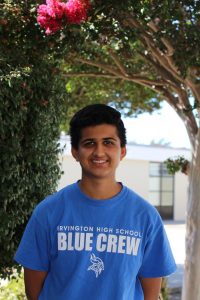 Tanmay Lakhotia, Humans Editor
Tanmay (12) is excited to be the Humans editor in his second year at the Voice. He joined for the jackets but reluctantly stayed on for the parties. In his free time, he enjoys photography and martial arts. Belgium milk chocolate is his kryptonite.