Homecoming Court Candidate: Vionna Huang
Hi everyone, my name is Vionna Huang, and I am very excited to be elected on to homecoming court! My favorite subjects are English, psych, and band. I am most passionate about music and leadership.
Although a lot of people say being elected is a popularity contest, and while a part of it is, I believe all the people on court are nominated because they are heavily involved on campus and in a lot of activities. Mainly, I am involved in marching band, ASG, sports, and the senior class dance.
After I graduate from Irvington, I really want to work with something related to the school to prison pipeline because I think that our public education sucks, and I really want to do something about it. I am most inspired by my teachers, especially Ms. Hallford, due to her thought-provoking lectures and her super fast grading.
The most distinct memory I have so far during high school definitely has to be LINK due to my LINK leaders Aaron and Jackie playing a lot of games with us and spilling all the senior tea.
In my free time, I love to ripstick with my neighbors, read a lot of webtoons, and bake.
About the Contributors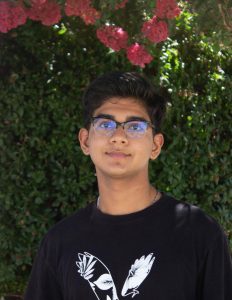 Suyash Lakhmani, Editor in Chief/News Editor
Suyash Lakhmani (12) is excited to be Editor-in-Chief for
The Voice
. He enjoys reading, watching unhealthy amounts of Youtube, and lifting. You can find him at Blaze Pizza or at Chipotle on the weekends.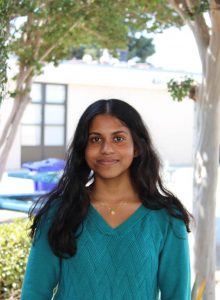 Anushka Nair, Humans Editor & Editor-in-Chief
Anushka Nair (12) is excited to be Vol. 30's co-Editor-In-Chief along with Geetika and co-Humans Editor along with Tanmay. She joined The Voice as a sophomore after obsessively reading the paper during advisory and finds it to be one of the best decisions she made in high school. When she isn't bothering staff writers about scheduling their interviews, you can find her reading memoirs, hiking, and trying out new restaurants.