Homecoming Court Candidate: Elaine Zhong
"It's definitely cool to be on homecoming court because six out of ten of the kids are in marching band, and that's not really something that's happened before. But I'm excited to represent them. In some aspects, homecoming court definitely means representing Irvington. And basically, it kind of says something about how our peers see us and hopefully some underclassmen will get some inspiration, how their upperclassmen do certain activities and kind of see that everyone on homecoming court is really involved.
I'm one of the drum majors for Irvington's marching band, and I really love the community that we have there. I think it's the biggest community on Irvington's campus, around three hundred people in band and guard together, so being able to foster that community and contribute to that culture has been amazing.
I think to sum up all of my passions, maybe just broadly enjoying life is what I care the most about. So kind of all the extracurricular activities I do, I like to try to make sure that I'm genuinely into them. And I really enjoy them. One niche would definitely be music: marching band and Resonance, which is Irvington's music service club. In my free time, I like to watch and learn street dance, and I'd say that my favorite class would definitely be physics.
After Irvington, I'm going to study computer science in California.
I think I'm surrounded by everybody who I'm proud to call part of my life. Every day I see these friends and we help each other through classes, collaborate on projects together, and their spirit and drive inspires me.
As for my most distinct high school memory, I think after joining senior class council, it would probably be our class dance, which was pretty recent. Getting together with everybody and having that school spirit was really memorable."
About the Contributors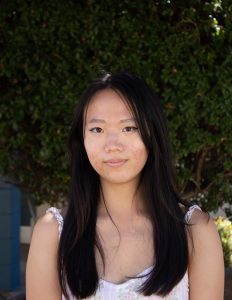 Ingrid Lu, Student Life Editor
Ingrid Lu (12) is very excited for her second year at
The Voice
! Besides reading and writing, she likes watching shojou anime, hanging out with her beautiful, perfect, elegant cat Farrah, and drinking hot cocoa.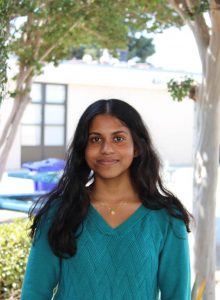 Anushka Nair, Humans Editor & Editor-in-Chief
Anushka Nair (12) is excited to be Vol. 30's co-Editor-In-Chief along with Geetika and co-Humans Editor along with Tanmay. She joined The Voice as a sophomore after obsessively reading the paper during advisory and finds it to be one of the best decisions she made in high school. When she isn't bothering staff writers about scheduling their interviews, you can find her reading memoirs, hiking, and trying out new restaurants.