Homecoming Court Candidate: Neil Karkhanis
"I think being elected to homecoming court is pretty dope. We're just the ten coolest people in Irvington.
I've just been a really awesome person and fun person to be around. And I think people see that in me, and that's why they elected me. I'm president of Car Club, and we do cool stuff in Car Club with cars. And I think that people recognize that. Irvington High School is my passion. I love representing my school, and I love having school spirit. That is my number one passion in life.
After I graduate from Irvington, I'm going to go into engineering, at some UC hopefully.
As for my biggest inspiration, I think I inspire myself a lot. I do things that I look up to myself for. A lot of my accomplishments are my goals in life, to achieve those again.
In my free time, I work on my car a lot. I'm really into cars, so I spend a lot of time fixing my car and working on it. I've been part of band for a long time, since fourth grade, so I guess it's something that I like to do.
My most distinct memory of Irvington is the golf cart — you always see Ben or Mr. Rodda driving the golf carts around during marching band and stuff. Ben's our marching coach, you'd just always see these guys sitting in their shaded golf cart while we're out marching in the sun and the heat. And I finally got to drive that a couple of times, and that was my proudest achievement that I have at Irvington."
About the Contributors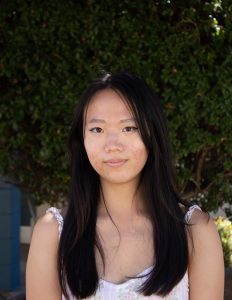 Ingrid Lu, Student Life Editor
Ingrid Lu (12) is very excited for her second year at
The Voice
! Besides reading and writing, she likes watching shojou anime, hanging out with her beautiful, perfect, elegant cat Farrah, and drinking hot cocoa.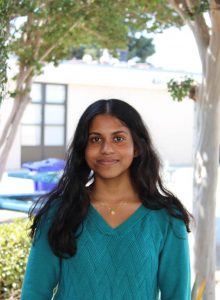 Anushka Nair, Humans Editor & Editor-in-Chief
Anushka Nair (12) is excited to be Vol. 30's co-Editor-In-Chief along with Geetika and co-Humans Editor along with Tanmay. She joined The Voice as a sophomore after obsessively reading the paper during advisory and finds it to be one of the best decisions she made in high school. When she isn't bothering staff writers about scheduling their interviews, you can find her reading memoirs, hiking, and trying out new restaurants.