Athletes of Irvington – Julia Dil
I started doing cheer in sixth grade. I had done gymnastics before that, and I wanted a sport that was kind of similar but something new that I could try. Both of my sisters had done cheerleading before me, so I was like, "I want to do that." I've been doing it ever since.
Cheer incorporates so many different kinds of sports. It's got tumbling, acrobatics from gymnastics, and Cirque du Soleil-type stunts like throwing people up into the air and doing tricks in the air. It's a really difficult and challenging sport, but it's still fun. The duality of having a challenging athletic sport and the need for elegance makes being a cheerleader unique. You have to be really strong, but you also have to make it look effortless and entertaining.
I'm a base, which means I hold people up in the air. They're called fliers, the ones on top. They have to trust me with their lives, essentially. They trust me to keep them in the air and to catch them when they fall. We definitely need to have a really strong bond.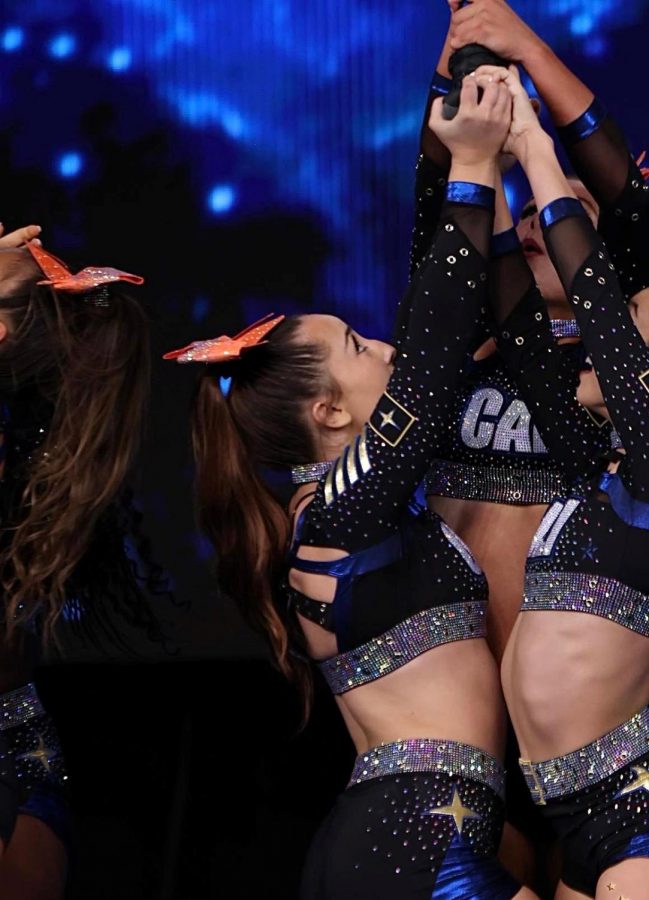 For club cheer, specifically, we compete regionally, and then nationally. If you do really well, you get to go to Worlds. We don't really get many breaks because you need a lot of consistency to run the routines over and over again. As the season progresses, you try to upgrade your routine and make it harder and harder and harder. You're constantly meeting a goal, raising that goal, and then struggling, struggling, struggling until you get it down.
It is hard being in a judged sport instead of a refereed sport. You could hit your routine perfectly with no mistakes and still get second or third. So we try to focus on just enjoying the process.
Being in a sport that demands so much of your time can really damage some of your relationships with family members. You're choosing to go to practice or a competition instead of going on a holiday or to a birthday party. That can also really affect your grades sometimes. You definitely sacrifice a lot, time wise.
I tore my ACL at the end of sophomore year, and I was out for a really long time. When I got injured, it definitely crossed my mind to quit. But I knew that I wanted to continue because I still have that end goal of winning Worlds one day. I never wanted to give up on myself before I got there.
We will be going back to Worlds this year. We are definitely trying to win this year – last year, we got second. I'm looking forward to possibly cheering in college. I'll be competing a lot this year, which is something that we missed out on last year because of COVID.
About the Contributor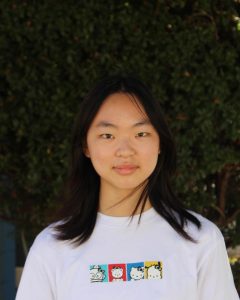 Helen Yuan, Opinions Editor
Helen Yuan (12) is excited to edit for Opinions in her second year at The Voice. She's looking forward to finishing her senior year and graduating. In her free time, Helen overanalyzes poetry and re-organizes her Google Drive folders.