Our New Principal: Mr. Hicks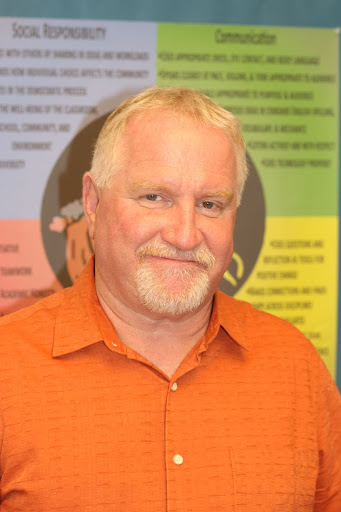 As principal, it has been wonderful to see the ambitious and high-performing community bringing a new energy into my life. After working for more than 15 years at the Junior High level, coming to Irvington has been a great move for me. From venturing off into the garden to dipping into classes, meeting students has been one of my favorite parts of this job.
Though Irvington has a high-caliber student body, there's also a lot of academic stress here. I urge students to find a school-life balance and enjoy themselves. Personally, I like to spend time with my wife and dogs, travel, attend events, and spend time with my kids.
It has been wonderful to see that there are several opportunities for students to get involved. The staff at Irvington has been caring and dedicated. Several candidates wanted to teach here after looking at the student-performance, energy, and programs, so I'm really grateful to have this opportunity as Irvington's new principal. It is also heartwarming to see several alumni come back as teachers.
Although the school-year has just started, I have already made several memories including the Welcome Rally. ASG has been very fun to work with and Vikings have been welcoming. In the future, I hope to learn all about the variety of things Irvington has to offer. I am also excited to work with my assistant principals; I have been very fortunate as I got to select my whole team, which is a once-in-a-career opportunity.
The campus hasn't come without issues, however. The AC has been an ongoing issue given the age of our buildings. The HVAC team has been working around the clock to get the air-conditioning to function properly, but there is only so much they can do which is why we had to call in the contractors. I would also like to clean up the campus. There is a lot of debris and making Irvington a place where people are proud to come to is a priority for me and my staff.
Still, my experience has been overwhelmingly positive and my long-term goal on campus is to keep things mostly as they are going, with a few tweaks. I would like to continue to offer quality programs and build relationships with the community to ensure that parents feel welcome by increasing communication.
About the Contributor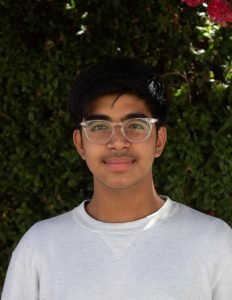 Arnav Dua, Staff Writer
Arnav Dua (10) is elated to serve as a first-year staff writer for
The Voice
. He likes to spend his time reading about current events, eating new foods, and talking to his friends. He joined
The Voice
to improve his journalistic writing skills and engage with the Irvington community.