Student Life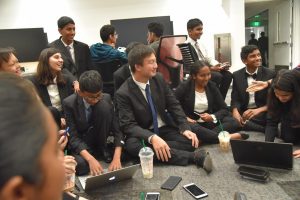 Darsh Singhania, Staff Writer

December 14, 2019
From Nov. 22 to 24, members of the Irvington Debate Club and Speech Club competed at the Dempsey Cronin Invitational held at Santa Clara University. This three-day event is one of the largest tournaments of the year and was an opportunity for growth for both clubs. SCU was was relatively successful f...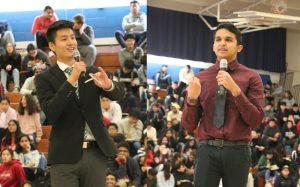 December 12, 2019
As part of our reporting on the ASG elections, staff writers Will Peng and Geoffrey Zhang interviewed the ASG presidential candidates on their campaigns and policies they would like to implement. Below are two interviews that these reporters conducted.
Geoffrey Zhang, Staff Writer

December 5, 2019
On October 27th, Mrs. Berbawy and her team of makers were invited to the East Bay Mini Maker Faire in Oakland, California, to participate in an annual public exposition of inventive, creative DIY projects people make around the world. For the past decade, Ms. Berbawy has participated in various Maker F...