Oliver: Behind The Scenes
Hang on for a minute...we're trying to find some more stories you might like.
Stagecraft
Not only does Stagecraft make all the physical props to create a realistic scene on stage, they are also in charge of scene changes and light and sound operations. These seven people are spread throughout the theater during shows, with some operating in the back booth and others waiting on the wings of the stage or just behind the scenery. Their quick scene changes and accurate placement of props allows the whole production to run smoothly and efficiently!
"You can be backstage on run crew and we have two assistant stage managers who are on com to make sure everything goes smoothly. We have a light board op, sound board op, and stage manager who makes sure everything goes on well. We have four people backstage who know what props need to come off to help shift the focus from one place to another. Our teacher Beth puts in a tremendous amount of work, she's here until three in the morning sometimes," said Ailana Mendiola-Power (10), a member of the run crew in Stagecraft.
Pit Orchestra
The pit orchestra accompanied and coordinated with the actors to deliver the beautiful and diverse songs sung throughout Oliver. Because Valhalla Theater's pit is too shallow, the pit orchestra was situated above the stage, overlooking the acting area. Many musicians played multiple instruments to deliver the full musical experience. The pit orchestra had to constantly be aware of what was going on during songs and scene changes to be able to accurately match the music with the actions on stage!
"We don't know how long the scene change is going to take. Sometimes we need to add repeats or we need to amend the music based on how long scene changes take. We had to cut measures in places just so that it lines up and we have an action where it's supposed to be," said Sarah Joyce (12), who played the bass clarinet in the pit orchestra.
Actors
With over 3 months of preparation, memorizing lines, rehearsing scenes, and practicing dance numbers, the cast of Oliver worked tirelessly for hours everyday after school to ensure that they were ready for opening night. Before getting on stage, actors would come together and hype themselves up for the performance in a large "spirit circle", to shake off their jitters, focus their energy, and get read to have fun!
"It gives us energy and warms up our voices, and it's tradition. We do it before every show, and it's super fun. We get to jump around and yell and get excited for the show. It ties everyone together you know?" said Frankie Jensen (10), who played the Widow Courtney in the show.
Planning
Director Mr. Ballin chose Oliver as the Spring Musical a year before the production opened, with auditions held right after She Kills Monsters. A lot of planning and positioning had to be done, especially with the pit orchestra, which was situated at the top of the stage. A two-way television was even used to facilitate coordination between the actors and the musicians!
"I chose Oliver because I thought it was particularly timely, with all the stuff we hear about human trafficking, family separations at the border, famine, horrible things happening to children around the world. This was a story that focused on the plight of one child and how the world can be very cruel and have pretty backwards ideas about how to treat people. Getting all this to work together is a big job and takes a lot of planning," said director Mr. Ballin.
About the Writers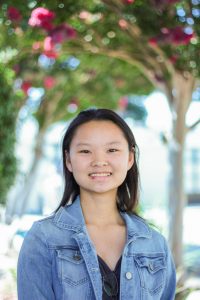 Felicia Mo, News editor
Felicia (11) is one of the News Editors in the Voice and has a strong passion for writing, which stems from her love for reading. Her greatest regret is reading so much in her younger years that she made a fatal mistake, costing her the wellbeing of her eyesight and thus the need for glasses on a daily basis. Journalism is one of the prospective majors she is currently considering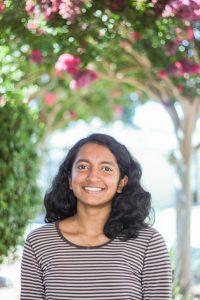 Rachel Kavalakatt, Humans of Irvington High editor
Rachel (11)  is Humans of Irvington High Editor this year for the Irvington Voice. Her passion for both writing and connecting with others immersed her in the world of journalism, and she has since never looked back! When she's not trying to uncover the latest breaking news, Rachel loves to debate, and dance in both Bollywood and western styles.