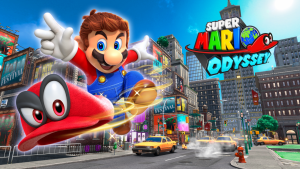 Emily Joe, Staff Writer

November 10, 2017
With the Nintendo Switch's success exceeding even Nintendo's own expectations on how well the console would appeal to consumers, gamers around the world set their standards high for its latest Mario game, Super Mario Odyssey. The plot unfolds with the infamous kidnapping of Princess Peach and Tiara by Bowser. Det...
Karthik Mayilvahanan

December 7, 2011
New features and multiplayer modes create a better gaming experience The popular first person shooter series, Modern Warfare, is back and better than ever. A highly anticipated game, Modern Warfare 3 presents several new gaming modes and features that make it more fun for serious gamers and casua...