Dodge, Duck, Dip, Dive and Dodge
This year's annual dodgeball tournament had the crowd going crazy
By Brandon McAlister | Humor Editor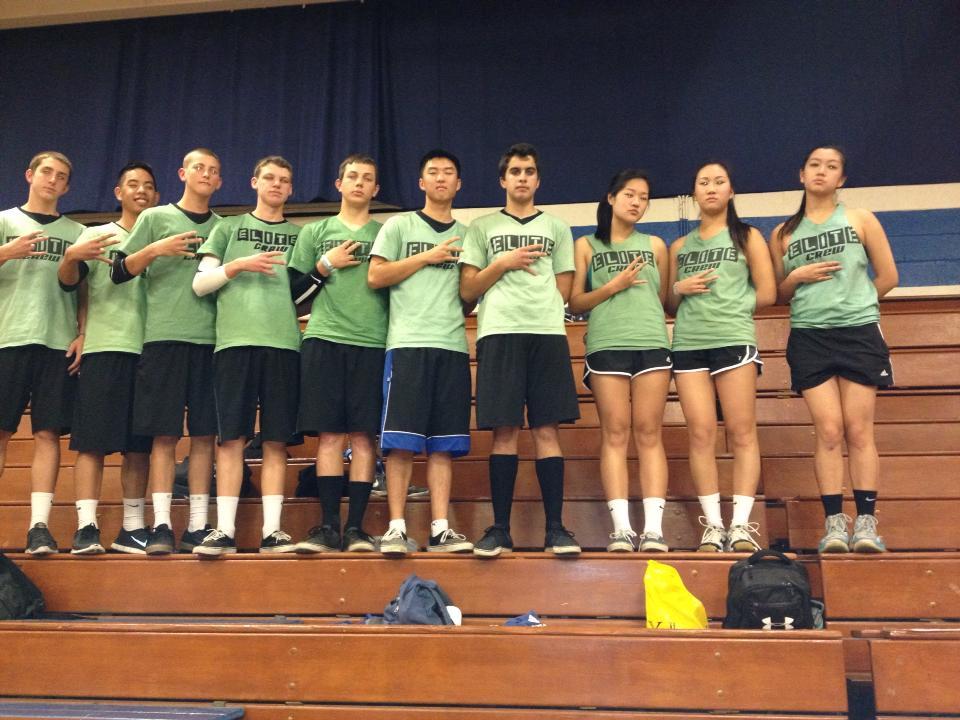 The movie Dodgeball is about a group of average people who come together and unexpectedly overcome all odds to become champions, sort of like this year's dodgeball tournament. Expectations were exceeded and the crowd was the loudest it's ever been at this year's 2014 annual dodgeball tournament. The tournament lasted roughly 3 hours with teams competing against each other in their own grade level until the final championship round that ended with seniors playing sophomores. Sophomore team Elite Crew won their class championship and advanced to the final round against senior team Legacy.
"We felt nervous knowing so many good teams were playing this year" said the captain of Legacy, senior Derick Le. "We just went out there and played to the best of our ability." Team Legacy ended up winning the championship game for the senior class and went on a 3 game tie streak in the final championship game against the sophomores with the fourth game resulting in the sophomore team taking the overall victory.
"My team has been pretty confident about winning the championship even as freshmen" said captain of Elite Crew, sophomore Zaheer Ebtikar. "When we won our class championship we were just happy we advanced, not too much excitement until we actually won [overall championship]." Elite Crew won the overall tournament and surprised everyone for only being a sophomore team.
The event was more organized and properly planned than it had been in previous years, with a larger audience and more referees. "Last year, Karen and I saw some difficulties with finding refs, so we started looking for refs as soon as possible" said co-event coordinator senior Bryan Tran. "Also, every year the Senior class officers always forget the most important thing, dodge balls! So we made sure we were stocked up this year."  The scoreboard controller was broken so officers innovated and used phone timers and rally commissioner senior Garret Ramos "buzzed" as the buzzer on the microphone.
Last year's defending champion team The Dodgefathers participated in the event this year, but got knocked out about halfway through the tournament. "It never feels good to give up your position at the top" said captain of The Dodgefahters senior Eric Lin. "But I believe the team that won this year deserves that spot and I am hopeful for their success in the near future." This humble team should be an example of good sportsmanship for any of the sore losers.
The true underdogs prevailed at the end of this event showing that, truly, anybody can achieve greatness. This year's dodgeball tournament will be remembered as a historical event in the dodgeball timeline. We'll have to wait and see who will take home the gold at next year's tournament.