Logan Hands Irvington Tennis Its Second Loss of the Season
Irvington falls short in key matchup
By Nathan Fu |  A&E Apprentice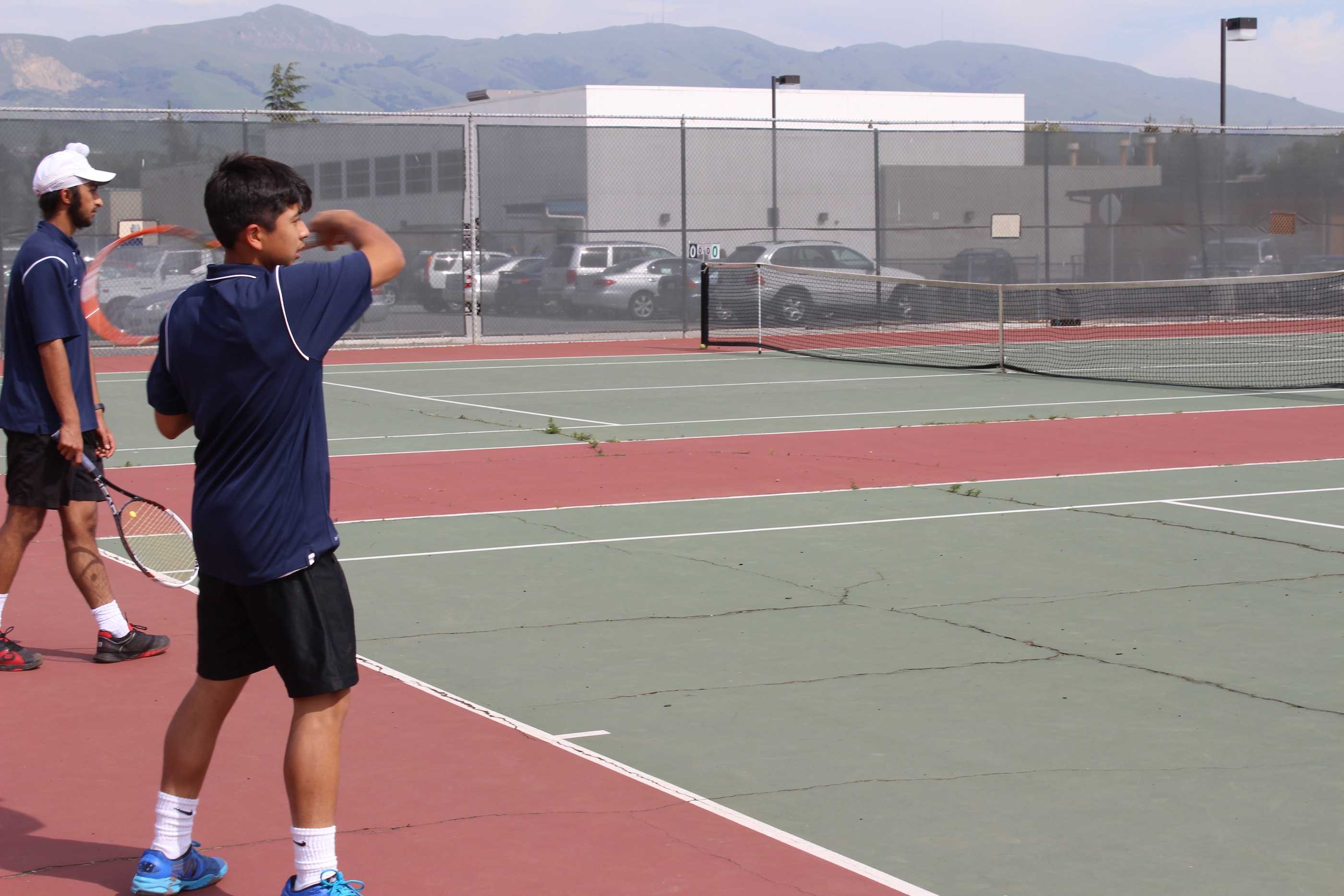 Irvington and Logan each came into the match on April 11th with records 9-1. The Vikings looked to bounce back from their first loss of the season to Moreau, but lost 5-2 to the Colts.
Irvington won the first two matches by communicating and staying active for the ball. However, Logan is known to have a stacked and deep lineup featuring ranked players like Rishab Sardana and Bryce Chao. The Logan offense feeds off of careless mistakes like hitting the ball out or failing to get the ball over the net.
Freshman Jay Pandit knew Irvington needed to bring its "A" game against Logan. "They have a lot of strong players, and their record is imposing," explained Pandit.
One of the matches came down to the wire as sophomores Javier Chew and Amarinder Chahal prevailed and won 2 matches to none."In a close game, you have to move your body," said Chahal on their tight victory. "Keep the rally going, and let them make the errors."
However, Logan stormed back to take 3 games, and Irvington fell behind 3-2. "We need to play with more consistency. A lot of times we were over hitting the ball," said junior Travis Huang. "We weren't really analyzing the plays. We could place the ball more often.  Just outsmart them."
With two more matches left, Irvington needed to win both of them to defeat Logan. Both matches were close, but in the end, junior Chris Fan and freshman Jay Pandit both lost 2-1.