Nathan Fu//Sports Editor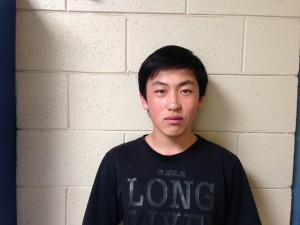 Nathan Fu is a junior who is also the Sports Editor for The Voice. Since becoming a member of the Voice staff in his sophomore year, Nathan has served as Entertainment Apprentice and written articles regarding tennis and basketball matches, album reviews, and major events around the school, like the boat race and Change Project open house.
Besides journalism, Nathan loves to cook, garden, and watch sports and talk shows. He is obsessed with music like rap, rock, and love songs. When he is home alone, he loves to sing at the top of his lungs even though he sounds terrible. Before he dies, he wants to spend a day with Beyonce, get crossed over by Stephen Curry, and get interviewed by Jimmy Kimmel.