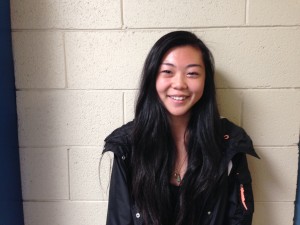 Christine Bach is finishing off her last year of high school, and the fear of not leaving a significant mark on school history freaks her out. And before you ask, yes, her last name is Bach, and she's unsure of her ethnicity except that she's part-Vietnamese. This is her first year in journalism, and she probably joined because she decided to make her significant mark by controlling both the events presented to the school as well as its perception by the public.
Outside of dealing with senior responsibilities, she loves cooking and eating vegan, singing well and singing poorly, doodling, driving late at night, and watching "Parks and Recreation" and "MasterChef." SoundCloud is her jam, Batman her fave, and a Range Rover will be her main ride.
And she does not drive like her (Asian) mom ✌️.