Salty IHS Club Boycotts In-T-Out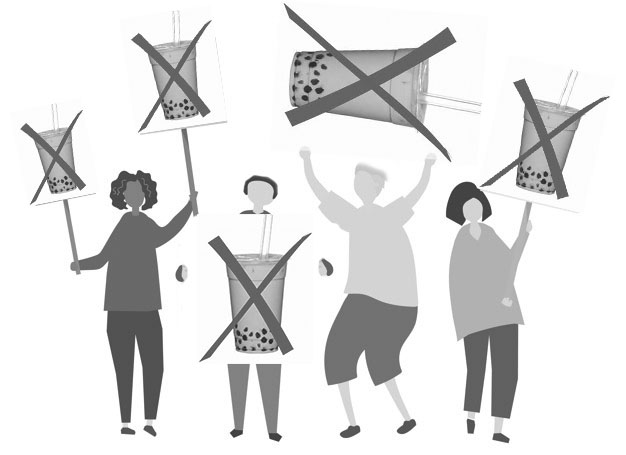 Tension ran high in Irvington High School when, on Oct. 20, the well-known and influential Association of Struggling Students Club released a Facebook post announcing their boycott of In-T-Out, a popular milk tea spot, to protest the chain's recent sponsorship for the Great Opportunities Present club, the Association's main competitor on campus.
"We just find it despicable that In-T-Out would help finance such a disgrace of a club," said Bric Eau (11), president of the Association of Struggling Students. "We plan on rallying all students to refuse the service of not only In-T-Out, but also of every restaurant or tea shop that has fundraised with Great Opportunities Present. We will stand for this no longer."
Other restaurants and tea shops affected by this proposed boycott include, but are certainly not limited to, T8/2, TakeTea, Super Queue, Freeze Pizza, Sand-Crave, and Tea Bar Manufacturing.
"I totally believe this is a completely realistic plan," said Eau, "and it was created with the sole intention to show Great Opportunities Present that their plans for our school must be put to an end because the Association of Struggling Students will not stand for another club stealing away all our members. It's totally not at all because their president beat me for ASG president. These are two completely unrelated events."
Eau was never informed of the fact that the Association of Struggling Students had also had their own fundraiser with In-Tea-Out less than a week ago. When asked about this, Eau proceeded to discuss the audacity of the Great Opportunities Present Club, spreading lies to turn him into the bad guy.
The Voice had the opportunity to interview a concerned Association of Struggling Students member about the club's boycotts.
"Any and all restaurants and milk tea shops are terrible for supporting such a poisonous club on campus," said the anonymous student. "I completely support this boycott and anyone who participates in it has my complete and utter respect. Anyone who doesn't deserves to die in a hole." With that, the student proceeded to slurp out of his Taro Milk Tea with 50% sugar and 30% ice from In-T-Out before sauntering off to drive his friends to Tea Bar Manufacturing.
About the Contributor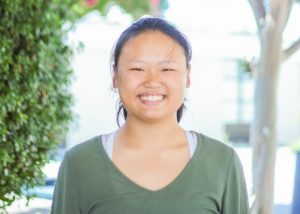 Kayla Xu, Editor-in-chief/ News editor
Kayla (12) is this year's co-News Editor and co-Editor-in-Chief for Issue 28. This is her third year in The Irvington Voice. Outside of writing articles and making layouts, you can find her in Bronco Billy's scarfing down noodles or listening to/badly singing musical theater songs. She hopes that you enjoy everything the paper has to offer this year, including new additions like our podcast, The Voicebox, which can be found on Spotify (shameless plug).