BREAKING: FUSD Moves to Credit/No Credit Grading System for Secondary Students – Coronavirus Updates [Updated 4/9]
---
The Irvington Voice will periodically update this page with updates as more information is given to us on how COVID-19 is affecting Irvington High School and FUSD. Stay tuned.
---
FUSD Moves to Credit/No Credit Grading System for Secondary Students
On Thursday, Apr. 9th, the FUSD Board of Education approved a motion 4 to 1 to instate a credit/no credit grading system for secondary students. Students who receive a grade of 60% or above will pass their class and earn a designation of credit or "CR" on their transcript. Grades will also be "locked in place," meaning that students' grades can not fall below the level where that grade was on Mar. 13th, 2020 (A student who had a B on Mar. 13th, for example, can not have their grade fall below a B second semester.)
This action comes after neighboring school districts took similar action, and college systems like the UC/CSU college system suspended grade requirements for students applying in the Fall. Student GPAs will not be affected by these credit designations on their transcripts and will be calculated ignoring this second semester.
Irvington staff has scrambled to respond to the new directive, which includes a provision for teachers to update syllabi to reflect the CR/NC grading changes. Teachers have also negatively responded to the grade "locking" policy that prevents students' grades from falling below their grade level on March 13th. In a video message to his students, social science teacher Mr. Stilwell noted, "I am not happy about this [policy]…I am now limited in my capacity to force you to [do work]," and voiced his concerns over whether students would be motivated to learn without the pressure of grades.
Uncertainty also remains for other teachers. Teachers within applied arts and sciences departments continue to struggle with teaching their students, but hope to receive more answers in the coming weeks as the FUSD Board of Education holds more discussions on graduation requirements and curriculum in the midst of the COVID-19 pandemic.
To see the FUSD presentation on grading, click here. To see the board agenda, click here.
To see Mr. Stilwell's video message to his students, click here.
To see the UC/CSU message to prospective students regarding grades, click here.
---
FUSD Extends School Closures in Accordance With County Directives: 3/25 Update
On Mar. 25th, in accordance with a directive published by the Alameda County Office of Education, FUSD extended school closures in the district until May 1st. Students will now tentatively return to school of May 4th.
In a statement, acting FUSD superintendent Dr. Raúl Zamora said, "This is an unfortunate but understandable step to take as we work together to slow the spread of COVID-19. As anxious as we are to open schools and get things back to normal, safety comes first. We are confident with the wide array of online opportunities created and used by our teachers and staff, learning will continue for our students as long as necessary."
For more details on the closure extension, you can read the directive here and here.
---
FUSD and FUSS Offer Free Lunches to Students: 3/21 Update
As the school closure changes many students' daily lives and their ability to get food, there are a couple of resources that are still available for students.
Beginning Monday, March 23, the Fremont Unified School District's Grab and Go breakfast and lunches will be available from 10 to 11am for children under 18 at the parking lots of Irvington, Kennedy, and Washington High Schools.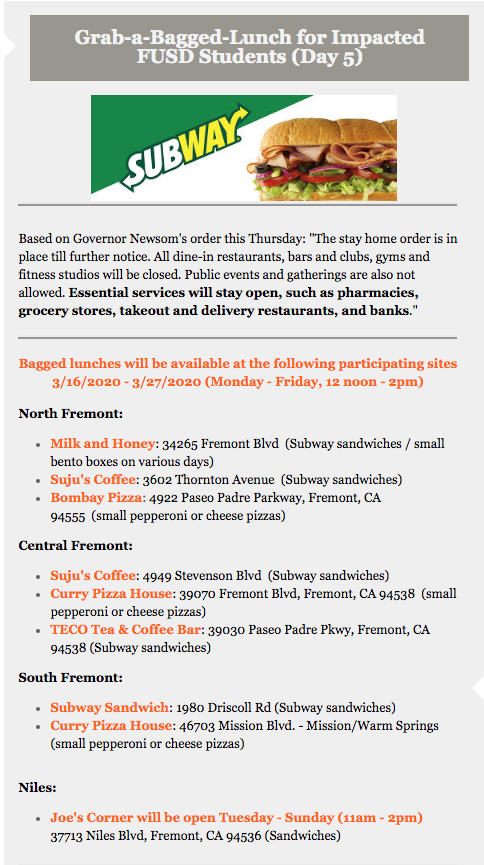 FUSS Lunch Update
Another program seeking to help students is the Grab-a-Bagged-Lunch Program run by the Fremont Unified Student Store (FUSS), a 501(c)(3) non-profit organization with the mission to support students and school programs. Students are able to walk into a participating store and ask for a lunch, which varies depending on the location. The Grab-a-Bagged-Lunch Program is reliant on partnerships with local restaurants, meaning that the quantity of each lunch item is limited.
"With the schools closed until April 7th and maybe beyond, we are not sure as to how much longer we need to do it," FUSS organizer Ivy Wu said. "We hope more restaurants will join the effort so that more food will be provided."
Because FUSS is run by volunteers and does not receive government funding, they are supported by donations from the community. Since the school closure and the beginning of their lunch program for FUSD students, FUSS has seen an increase in donations.
"In less than 3 days, we have received about $39,200 already," Wu said. Recently, they have reached their target goal—$45,000.
Both FUSD's and FUSS's programs will be available despite the shelter-in-place order.
If you are interested in helping FUSS by volunteering or donation, click here.
For a complete list of participating locations, click here.

---
AP Testing Moves to an Online-Only Testing Format: 3/20 Update
On Friday, Mar. 20, Collegeboard released new guidance on how to proceed with AP testing for high school students affected by COVID-19. For the 2019-2020 school year only, ALL students will be taking a 45-minute free-response test online, covering only concepts taught by teachers up until March. Traditional face-to-face exam administrations will not take place. Students will have the option to take the test on any internet-connected device they have, and will have the ability to submit handwritten responses through photos of their work. Each AP test will have two testing dates, allowing students the flexibility to either test early, or practice more before testing. Collegeboard reassures students that their tests will be secure, noting that plagiarism detection software will be used to check all free response answers. Students will also be able to request refunds for their AP tests if they choose not to take them.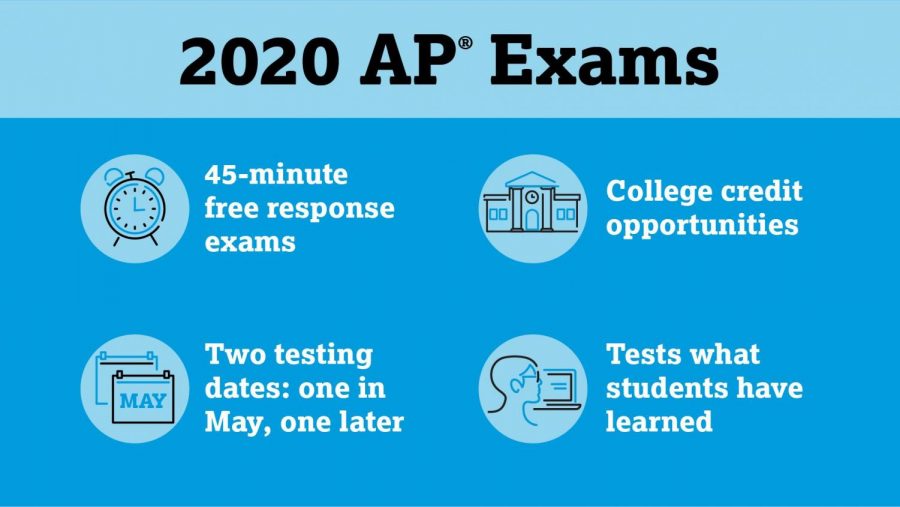 Collegeboard will also be offering online AP review seminars with AP teachers around the country, and will be unlocking more practice in AP Classroom in the next couple of weeks. More information on the full test schedule and the specific free-response question types will be coming on Friday, April 3. You can find more information and the full statement on AP testing this school year here, and information on the contents of each AP subject test here.
---
What does the statewide shelter in place mean for me?
The order calls for all California citizens to shelter in place at their residences, EXCEPT for those providing or requiring essential services, engaging in essential activities, and work for essential businesses and governmental services.

Homeless individuals are exempt from the order, but are urged to find shelter as soon as they can.
You may not gather for any public or private gatherings outside a household unless permitted by the "essential activity" exemptions.
All travel, including travel on foot, bicycle, scooter, motorcycle, automobile, or public transit, except for "essential travel and activities to essential businesses" is prohibited.
What is an "essential service, activity, or business"?
Activities essential to a person's health and safety are permitted.

This includes obtaining medical supplies or medication at pharmacies, visiting a health care professional, or obtaining supplies they need to work from home.
This includes obtaining necessary services and supplies for a household, such as going to a grocery store for food, hardware store for cleaning supplies, or pet store for pet food.
Outdoor activity is permitted, such as walking, hiking, running, etc. Individuals must comply with the Social Distancing Requirements if they choose to do so (6 feet apart from other individuals).
Individuals may also continue working at establishments providing essential products and services. This includes restaurants, Ubers and Lyfts, supermarkets, etc.
Individuals may also care for a family member or pet in another household.
Essential businesses include the following (this is an abbreviated list of what will stay open, click here for a full list).

Healthcare Operations
Essential Infrastructure (first responders)
Grocery stores, food banks, convenience stores, etc.
Restaurants and other facilities that prepare and serve food
Newspapers, television, radio, and other media services (like The Voice)
Gas stations and auto-supply stores
Banks and other financial institutions
Hardware stores
Laundromats
Delivery services like the Post Office
Essential travel includes the following:

Any travel for essential services, activities, or businesses.
Travel to care for elderly, minors, persons with disabilities, or other vulnerable people.
Travel to or from schools to receive materials for distance learning, for receiving meals, and other related services.
Travel returning from outside the county.
Travel for non-residents to leave the county.
Travel required by law enforcement or court order.
To read the full Shelter in Place Order, click here.
---
Irvington Updates Online Learning Schedule: 3/20 Update
On Friday, Mar. 20, Principal Melsby released new directives on how teachers will be meeting with students over the next couple of weeks. While school admin previously suggested that teachers would follow the normal bell schedule, the current directive has instead created "office hours" for each subject at Irvington to avoid conflicts between teachers. This policy will go into effect Monday, Mar. 30. For the time being, teachers have been asked to coordinate their online meetings with each other to avoid any conflicts. You can find Principal Melsby's full update here.
---
Alameda County Institutes A Mandatory Shelter in Place: 3/16 Update
On Mar. 16, the Fremont Unified School District (FUSD) announced on their website in a series of posts that school sites will be closed from midnight Tuesday, March 17 until Tuesday, April 7. This action was preceded by a "shelter in place" order given by six Bay Area counties, including Alameda County.
Along with the announcement was a video message from Superintendent Wallace, where she emphasized the difficulties that the coronavirus has caused and the support that has gone into the actions taken by the district.
The FUSD also posted a list of suggested activities for families during this time, which include resources for digital communication, physical exercise activities, mindfulness activities, and a source for donors who want to donate food to the Fremont Unified Student Store.
To see superintendent Wallace's video message, click here.
To see a list of activities suggested by the FUSD, click here.
To see the post regarding accepting food donations, click here.
---
3/14 Update: School Closures
On Mar. 13, Fremont Unified School District (FUSD) Superintendent Kim Wallace published a letter online announcing district-wide school closures from Monday, Mar. 16 to Friday, Mar. 27. These closures were a precautionary measure taken in order to prevent the transmission of COVID-19, the coronavirus.
From Monday, Mar. 16 to Tuesday, Mar. 17, parents and students will be able to pick up any belongings from the Irvington campus, and staff will be in their regular work locations. Superintendent Wallace states that during these two days, the campuses will be "deep cleaned and sanitized." Starting on Wednesday, Mar. 18, the school will be closed for staff, students, and the public. For two weeks, sports, classes, and outside organizations will not take place at campuses.
Superintendent Wallace states that staff has prepared for learning outside of school throughout the closure. The letter did not specify which platforms would be used to teach students, but instead instructed students to look out for messages from their individual teachers. Although Spring Break will not be moved or replaced, changes to the school calendar could occur based on the length of the school closure.
FUSD schools will tentatively reopen on Monday, Mar. 30, though this date may fluctuate based on future conditions and recommendations given by the Alameda County Department of Public Health and the State of California. The district will inform families before Tuesday, Mar. 24 with further updates on the planned reopening date.
The closing period of FUSD schools is shorter than neighboring school districts, with only two weeks of closure while the neighboring Milpitas Unified School District and Newark Unified School District will both close for 3 weeks (NUSD moved up Spring Break to be included in the school closure time). Out of the fifteen school districts under the Alameda County Office of Education, FUSD is one of the four districts that have less than a three-week closure. The letter did not mention any assistance for students who receive free or reduced school lunch.

---
3/12 Update: FUSD Updates COVID-19 (Coronavirus) Policy
On Mar. 11, the Fremont Unified School District (FUSD) released its policies following a video call between various Alameda County superintendents regarding the threat of COVID-19. The update, released by FUSD Superintendent Kim Wallace, covered expected changes to FUSD policies due to the virus, including the cancellation of large school events and the suspension of truancy. The update also re-emphasizes the district's commitment to leaving schools open.
Wallace discusses how closing the district prematurely may in fact make the pandemic worse, according to public health professionals consulting FUSD. The school district maintains that schools will be shut down in a reactive manner, only after a case is confirmed amongst the students or staff. Other United States school administrators, including New York City school chancellor Richard A. Carranza, have similar policies, citing how many homeless and low-income families can't afford to take time off work to care for their students if school were to shut down. This runs contrary to information given by sources like Yale University, which say that "proactive school closures — closing schools before there's a case there — have been shown to be one of the most powerful nonpharmaceutical interventions that we can deploy."
The biggest new change made is the policy towards absences. The school will now halt truancies and excuse all absences until Apr. 10, 2020 in order to provide parents with more options in case their families or children have health issues. Teachers will also be instructed to allow for make-ups for all assignments to ensure that families truly have the choice to not send students to school.
Students and parents are encouraged to self-quarantine if a member of their family tests positive for the virus, and basic sanitary guidelines are reaffirmed like washing hands, covering coughs and sneezes, and going to the doctor if experiencing flu-like symptoms.
An expected change that FUSD made was the cancellation of all large school events with over 250 students in attendance, in accordance with Governor Gavin Newsom's Mar. 12 executive order.
"This will include assemblies, rallies, socials, dances, and open houses," said Superintendent Wallace in the update. "Also, study trips/field trips to mass gathering locations… will also be canceled."
This policy is to be reevaluated in 30 days to plan for events like prom and largely follows the policies enacted by organizations like the World Health Organization.
Read Superintendent Kimberly Wallace's full update here.
About the Contributors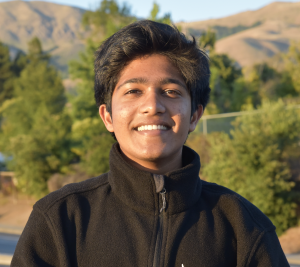 Darsh Singhania, Opinions Editor
Darsh Singhania (12) will be this year's Co-Opinions Editor and is looking forward to crushing the souls of all his writers. He is excited to start writing and editing opinions on a variety of topics including COVID-19 and its effects on the school and people across the world. In his free time, Darsh loves to bike, read, and roast people in debate club.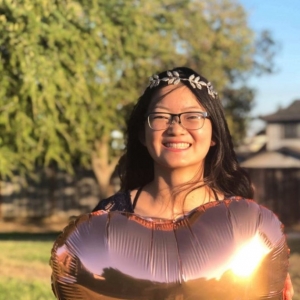 Serena Yeh, Features Editor
Serena (12) is a Features Editor in her second year with the Voice. When she's not contemplating the meaning of life, she's probably playing Animal Crossing or planning service events. She also likes crafting and would genuinely love to go back to school, so please wear a mask :)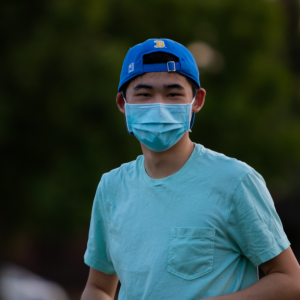 Geoffrey Zhang, Web/Social Media Manager
Geoffrey Zhang (12) is this year's web and social media manager. He advocated for a full transition to web, and thanks to COVID, that's happening. If this website is down, he's probably editing it. Otherwise, he's probably at the makerspace, playing his euphonium, or recording a podcast for the Voicebox. He also founded the Fremont Student Journalist Coalition with Felicia Mo, which you can find at www.thefsjc.org.