Football Team Updates: An Interview with Jay-Anthony Munoz
Short Recap
Games are currently canceled, and will continue to be until the state announces otherwise
The football team has currently stopped training
The football team previously trained three times a week, in 30-minute face to face sessions, and six to eight feet apart
A few difficulties included maintaining social distancing, strength training, and team building
Grade and Position
I am a junior. I play inside linebacker, and I've also played fullback and running back. I'm Captain for the season as well.
Are games still going on?
Games are not going on as of right now. We are hoping for [games to be continued] during later spring, early summertime, around March to May. We're just really hoping for a season. It depends on what the high school organization for sports determines. If they say we can't, then we can't and we'll stop it there.
Are you guys still training? How often?
We actually stopped training. But before, we trained three times a week. Pre-COVID, a regular season would have an hour of practice. But with COVID going on, it was more like 30 minutes long.
How did you guys train?
We did check-ins every single time we did practices. Right when we arrived, we washed our hands [and] put [on] hand sanitizer while maintaining six feet. Before we hit the field, though, we did get our temperature scanned, along with a daily screening, where coaches asked us if we have any symptoms, our information, if anything did come up. We're six feet apart the entire time. When stretching, we are on the different yard lines. Someone's on 15 [yard line] even when we're running, we're pretty spread out too.
How do you feel about current training methods? Are they effective?
Comparing [training methods] to pre-COVID, you can't touch footballs, you can't touch pads, you can't touch each other. Working out six to eight feet apart was pretty hard, especially for the newer kids trying to learn technique. You can't really explain technique from 10 feet away. We can't lift weights. Physically, I do feel like I'm weaker. But I think my speed or my endurance has increased as well. because [we were] practically just running the whole time.
How do you think COVID affected teambuilding?
The team aspect wasn't really there, because in football you guys are super close to each other.
I think for some of us, it allowed us to grow closer with some of our teammates just because we don't get to see each other every day. [We] kind of need to rely on each other, outside of practices to keep each other on track. But it feels pretty distant.
What are some difficulties of training during COVID?
The biggest thing that we don't really like to honestly talk about is the impact of not being able to practice. [For] some of the kids, their grades are slipping because football was an inspiration for them to try hard in school. So I think that's probably the hardest part of COVID practice.
About the Contributors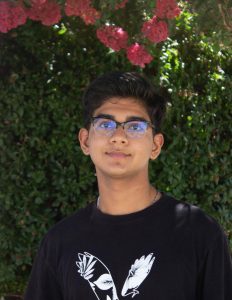 Suyash Lakhmani, Editor in Chief/News Editor
Suyash Lakhmani (12) is excited to be Editor-in-Chief for
The Voice
. He enjoys reading, watching unhealthy amounts of Youtube, and lifting. You can find him at Blaze Pizza or at Chipotle on the weekends.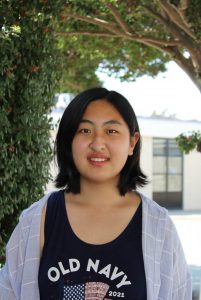 Kelly Feng, News Editor
Kelly is a senior at Irvington. She enjoys journalism because it's an easygoing class and a learning experience. She wants to graduate as soon as possible.