Committed to Whittier: Quarterback Julian Arroyo
"I remember being a scared little eighth-grader coming into high school. And I tackled that. Now I'm ready for the next big step."
The college I committed to is Whittier College, a Division III school located in Whittier, California. I'm going there on academic scholarships, and I was offered a spot on the team to compete for the starting quarterback spot. So I took it. And it was a long journey all throughout quarantine, just deciding. There was a lot of talking to coaches, and Whittier and the program just really stuck out to me, not just for "Julian, the football player" but "Julian, the student and the person."
I never played tackle football before I came to Irvington. My parents didn't want me getting hurt. So my mother signed me up for flag football, and I played in seventh and eighth grade. And then freshman year, I tried out for the football team and I got in. The first couple of games, I was the backup quarterback. And I remember it was Homecoming game, freshman year, versus Kennedy. We were, I think losing 14 to 21, if I'm not mistaken at that point. And Coach put me in; I've been in a couple of times through the past four games. But he put me in and he said, "Are you ready?" And I said, "I'm ready." So I went in there and I drove the team down and with—I'm not 100% sure, a couple of seconds on the clock—I scrambled out of the pocket and I saw rush coming at me and there's a blue jersey way downfield. I chucked the ball probably 40 yards and my friend Al caught it. It tied the game. But then we went for two and we didn't get it. We ended up losing the game, but that was the game where it really struck out to me how great football is. I've always had fun playing, practicing. But in a game, there's nothing like it; hearing the crowd roar and everything.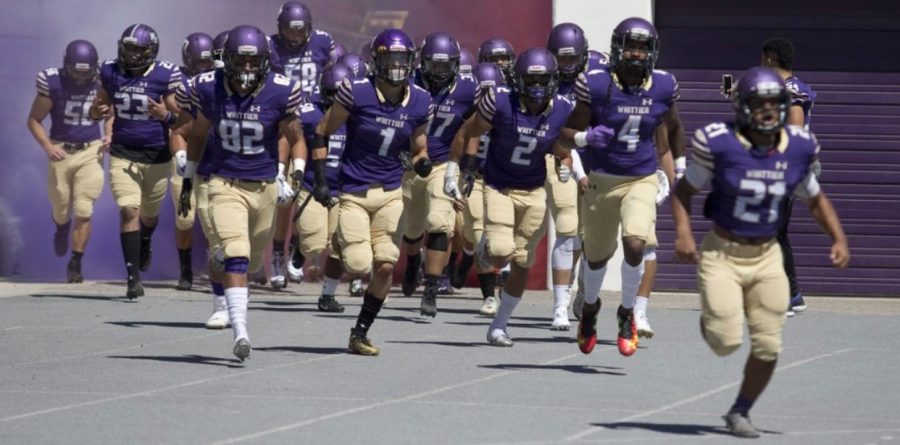 I go to camps across the Bay Area just to throw. Throughout time, I had a Twitter account, and that's what nowadays athletes use to contact coaches. The Whittier coach followed me, and conversations with him, months and months, it led to a great relationship.
I applied for the school, and I got in. I got, I believe, three scholarships as of right now: two financially. College is expensive so I'm applying for more scholarships, a leadership scholarship through Whittier and scholarships through Irvington and Miss Abogado. The day I found out I got accepted, I texted the coach, and I let him know I got accepted. That was the day he offered me a place on the team. It was great celebrating with my family and my girlfriend; I knew ever since the first phone conversation I had with the coach that I was going to commit there. But I didn't want to rush it. So I spent the night and the weekend thinking about it. And then that Monday, I called coach, and I said, "I'm ready to become a Poet," and we signed off on it.
What made me commit to Whittier is besides having a great football program and training staff, they have a great psychology program, and that's what I want to major in. I want to major in psychology and possibly minor in sociology.
In my essays, I did not write that I was a football player. There is something you clicked on there: "Are you going to participate in sports at Whittier?" and I checked off as football. But my essay was about my battles with depression. I wrote a long essay on it because I'm really passionate about mental health, and how sometimes it may seem like you're at the bottom of a hole but there's always light at the end of the tunnel. And I just wrote about all the adversity I had to come through, and you just need a good support system.
I've had anxiety throughout my whole life since kindergarten. In my sixth grade year, my father left my life and I got diagnosed with depression in my freshman year. Tackling football, school, depression, and all that has been hard, I will admit. I've had school days where it's been affected where I can't focus. I've had football practices and games where it's just not the way I wanted it to go. But I have to say that luckily at Irvington, whether it's the football program or the teachers, they're all really understanding and supportive of my journey. I've had great teachers like Mr. Jackson and Miss Miller and Miss Gialdini. My Vice Principal's really supportive. And all thanks to Coach Kaufman; he's really helped be a great supportive coach. He's pretty much filled my father role for me. As much as it's hard, I know when I'm out there with my teammates, in the moment, it makes it better.
I've had a great therapist, and his name is Steve Smith. Throughout my battles, he's helped me so much that I decided I want to be that person for kids in the future going through the same stuff that I went through. All it takes is that one person to help you get through the darkness, and I want to be that for someone.
I wrote about tips and tricks that I've done in my essays. The Whittier psychology admissions or specialist in that area actually reached out to me. They said that they were reviewing my application, and they liked it. And then the admissions guy emailed me letting me know I'm in.
Whittier has a great four-year program on psychology. I plan on playing football there, get my bachelor's there in psychology, and then possibly moving on to grad school after that. It's going to be a challenge, no doubt. But throughout Irvington, through all of our projects we've done, it's really prepared me for the next step with Change, WIP, QUEST, on top of schoolwork. As much as it might seem a pain for people, in the future I know it's going to pay off especially right now in our senior year. Just looking back at all of our deadly projects we kept up to midnight doing, it's gonna help out in the long run.
But both what I'm looking forward to and what I'm most scared of: a sense of independence. I've never been this far from my family before. I think Whittier is around five hours, six hours away, near Disneyland. It's gonna be a long drive. Being able to pretty much take care of myself—I'm in charge of my own decisions, I don't have Mom yelling over my shoulder—it's good and bad because there's going to be all-nighters and mistakes and things that are going to come along. Mistakes are going to happen, but it's just overcoming them. I just can't wait for the college experience in general. I remember being a scared little eighth-grader coming into high school. And I tackled that. Now I'm ready for the next big step.
About the Contributor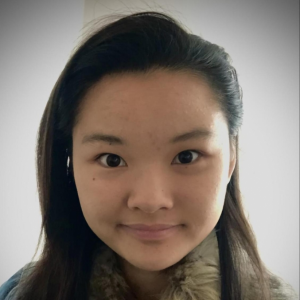 Felicia Mo, Editor-in-Chief/News Editor
Felicia (12) will be Vol. 29's co-EIC, as well as the co-News Editor for two years. She looks forward to getting back in the groove from her extended summer in COVID-19, especially since distance learning will downplay the fact that she stands at only 5' on good days. When she isn't busy pursuing or editing a news story, Felicia enjoys animating and watching history documentaries.