Batman: Soul of the Dragon is a Lazy Afternoon Flick
Everyone thinks every superhero movie is the same. In this case, that thought process is true. Batman: Soul of the Dragon, which was released on several streaming services (YouTube, Google Play Store, Amazon Prime, Vudu, and Apple TV+) on Jan. 12, 2021, uses the established superhero action formula and adds an element of rated R gore in a distinctly 1970s setting. Directed by Sam Liu, who has directed other critically-acclaimed Batman movies such as The Killing Joke, and written by Jeremy Adams, who has worked on the children's television show Teen Titans Go!, this movie has an interesting blend of both comedy and drama. The trailer also advertises that the movie has been created with Bruce Timm, the mastermind behind the beloved Batman: The Animated Series. With such creative minds at work in the making of Batman: Soul of the Dragon, the expectations of the film were incredibly high.
Soul of the Dragon sets the scene with James Bond-esque action and covert spycraft. Richard Dragon, a friend from Batman's past, infiltrates a mysterious organization called the Cobra Cult and finds that they are looking to destroy the world with the help of a new God. To stop them, Dragon turns to Batman, and together they search for help from their past and plan to save the world.
The movie stars a main cast of 4 characters. These include the titular character Bruce Wayne (Batman), as well as 3 others: Lady Shiva, Richard Dragon, and Ben Turner. These iconic characters, recognizable to any avid comic book readers, are introduced via flashbacks to Bruce Wayne's training days in the Himalayas interspersed throughout the plot. Additionally, the movie's R rating allows visuals of these scenes to be enhanced, often showing blood and unappetizing imagery not meant for faint-hearted viewers. One scene in particular stands out, when Bruce is training in the mountains and is commanded to continually punch a rock to learn the importance of persistence. He keeps going until his hands are bloodied and the rock is bright red, evoking a sense of fear and awe in the audience, demonstrating how persistent Batman is.
This Batman movie also has a surprisingly thrilling soundtrack. Inspired by James Bond and Bruce Lee movies, it alternates between saxophone-laced spy themes and more traditional sounding Chinese music. Ultimately this lends the relatively derivative scenes additional weight, and elevates fight scenes past what is simply shown on screen.
Despite these specialties, the 50% general audience Rotten Tomatoes rating for the movie makes sense. The storyline is extremely generic, and if DC fans watch it with expectations of a cinematically-profound film, they will be sorely disappointed. Instead, this movie best functions as something to watch on a lazy Sunday afternoon as you procrastinate on your homework.Batman: Soul of the Dragon does a decent job at utilizing previous tropes with occasional unexpected twists. With a 6/10 on IMDB and an official critic rating of 92% on Rotten Tomatoes, there seems to be a mixed reception. Personally, I would rate this movie a 6/10 for being mildly entertaining and easy to follow, perfect for those days where you don't feel like emotionally or intellectually investing in a film.
About the Contributor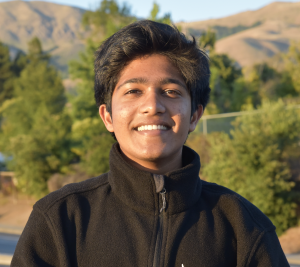 Darsh Singhania, Opinions Editor
Darsh Singhania (12) will be this year's Co-Opinions Editor and is looking forward to crushing the souls of all his writers. He is excited to start writing and editing opinions on a variety of topics including COVID-19 and its effects on the school and people across the world. In his free time, Darsh loves to bike, read, and roast people in debate club.