The 2021 Football Season From a Varsity Quarterback's Perspective
My name is Aaryan Shah. I'm a sophomore on the varsity team. I'm number 15 and I played quarterback and linebacker throughout the season.
This season we played four games. We played against Alameda, Tennyson, Newark and American. Overall, we did pretty good. We went 2-2; we won against Alameda and American, and lost against Tennyson and Newark. The Newark game was really close – we just lost the last second.
In a normal season we have 10-12 games, but we have only four because there was only one game per week this season and also due to the really shortened seasons. The gameplay of games was the same, with some restrictions. We had beanbags weighed to stand on, which were six feet apart. We also had to wear masks underneath our helmets. We could either wear them under our helmets or on top of our helmets, but most of us chose to wear underneath because we can't see if it's on top of us. But it was relatively the same.
We did one scrimmage against Washington a week before the first game. I don't think we did many scrimmages because we already turned everything in like our pads and everything. For next season, we do have practice starting on May 31 – we're getting right into it.
We also have morning workouts. In summertime, when school ends, we have practice from three to five on Monday and Thursday. On August 1 is when we get our pads like and then we start real practice with hitting and tackling and everything. Our first game is around August 20. It goes on until the end of October.
Do you think COVID regulations positively or negatively affected like the team's performance this year?
Obviously we didn't like COVID because we can't play a full season. Our original season was supposed to happen in January, and when that started not happening, we lost a lot of players, because they didn't want to play, so we definitely lost morale. And then the district decided to take out JV for this year, so no freshmen could play. But once the season started, we were good. The restrictions inside the season didn't really affect our gameplay.
Do you see less attendance now because of COVID?
There were definitely days where we didn't have enough players. You need 20 players on the field; sometimes we only have like 25 or 20. A lot of the times it was near 30, 35, which is our full varsity team. But yeah, there was sort of a community issue. But I think for the most part, everyone was committed.
How do you guys like to see yourself working to improve from what you learned this year?
Last year, we didn't do as well, we only won one game. This year, we won half our games. So definitely an improvement. And I think their opponent will just come more. And I feel like the more committed we are, the more we're going to get more wins and looking at next season. I think we should at least get 7 to 8 wins.
About the Contributors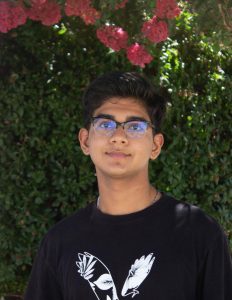 Suyash Lakhmani, Editor in Chief/News Editor
Suyash Lakhmani (12) is excited to be Editor-in-Chief for
The Voice
. He enjoys reading, watching unhealthy amounts of Youtube, and lifting. You can find him at Blaze Pizza or at Chipotle on the weekends.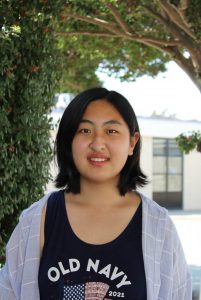 Kelly Feng, News Editor
Kelly is a senior at Irvington. She enjoys journalism because it's an easygoing class and a learning experience. She wants to graduate as soon as possible.