Homecoming 2021 Recap
From October 18th to October 22nd, Irvington High School had its first in-person homecoming week since 2019. All the classes of 2025, 2024, 2023, and 2022 presented their bench and morning rally set up in relation to their theme under "Irvington: Where the Magic Happens". Freshman showcased displays pertaining to Charlie and the Chocolate Factory on Monday, Sophomores presented pieces of the Wizarding World of Harry Potter on Tuesday, Juniors brought the Marvel Universe to Irvington on Wednesday, and finally, the Seniors fittingly showed their last bench display for the Avatar: The Last Airbender universe. In correspondence to these days were themed dress-up days, including the iconic Monday of Homecoming week, where seniors fittingly dress like senior citizens. The 'dress code' differed by class for Monday to Wednesday, was the class t-shirt on Thursday, and unity day, blue crews, on Friday.  Dressing up for these days would earn individuals spirit points for their class, which was counted by ASG members during advisory and flex. Seniors took the triple crown for Homecoming week, meaning the class of 2022 won the events of class dance, spirit, and bench and will receive money for their class dance.  
In the finale of the week, the Homecoming dance occurred from 7 PM to 10 PM. The first dance to be held exclusively inside the courtyard, students could be seen taking photos in front of displays arranged by ASG, like posters reading "Magical Masquerade". Students also found enjoyment in music provided by the DJ, especially when they could make their own music requests. As for the outside of the Viking tunnel, after 8 PM, students were barred out by Principal Chaney-Aiello. For more on that occurrence, see https://ihsvoice.com/2021/10/22/students-barred-from-entering-homecoming-dance-past-8-pm/.
IHS Voice documented the entirety of homecoming week and the Splash-yo-CO fundraiser. View the photos to see how Vikings paved their way into a magical masquerade for the first time in two years.
About the Contributors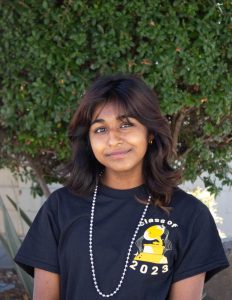 Urmi Mandal, Features Editor
Urmi Mandal (12) is excited for her third and last year at the Irvington Voice. She's been the feature's editor for the past two years. In her free time, she enjoys reading historical fiction and watching period dramas.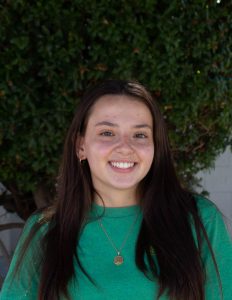 Lynnette Chavez, Photo Editor
Lynnette (11) is a second-year photo editor for The Voice Vol. 31. Other than working on the paper, you can find her playing volleyball, baking, stargazing, or hanging with her friends. She is a Utah-born Bay Area transplant. She embraces her Hispanic culture through Latin music, dancing, and MEChA.  Find her on Instagram (@lynnette.chavez)