Boys' Golf makes Quick Work of Newark Memorial High School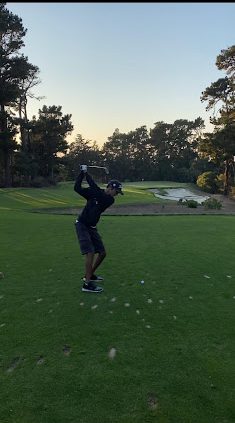 On Wednesday, March 9, Irvington Boys' Golf team competed with Newark Memorial High School in an competitive match. Irvington played their hearts out, and ended up defeating Newark through a valiant team effort.
The match began with the two teams being sent through the individual courses, with their scores being added up to find who won the match. In golf, the lowest score wins, with par being 0 strokes, often inverted to how other sports are played. Teams consisted of Irvington students, and Newark students separately. At the end of all individual courses, the scores were added up to find that Irvington had defeated Newark handedly.
Through the match, competition remained fierce. The Viking's formidable golf team was on their A-game all game long, and through this, obtained the victory. Though the course was challenging, they remained strong and persevered.
Reyhaan Rashid, a sophomore in the boys' golf team, also had a few comments on the game and the season in general.
"The season's been going well, we're 3-0 so far. In our game against Newark, we all played very well, with our players individually having great games as well.I played pretty average, shooting in the mid-low 40's range, but it was fine at the end of the day. We played really well as a team in our last match, so there's nothing we need to really improve on yet, but we need to focus on our consistency, to make sure we can consistently do well in our tougher matches."
The coach, Larry Harrington, also had praise for the Vikings, and is proud of there current season:
"We had a good start by winning our first matches over Moreau and Newark. For us, the main goal is to keep improving through positive practice and commitment, to get qualified for the NCS tournament at the end of the season. We've started off really well."
The Irvington Boys' golf team plays again on Thursday, March 31.
About the Contributor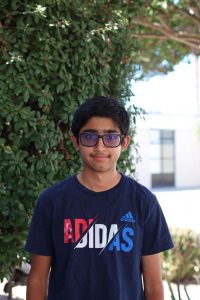 Ojas Vatsyayan, Staff Writer
Ojas Vatsyayan(10) is entering his first year of being in the Voice. He loves reading, playing tennis, and playing video games. He also enjoys pining for a PS5(why are they out of stock everywhere?). Aside from his clearly fascinating hobbies, he enjoys going to the library and just sitting there for hours at a time, for some reason.