Shradha Krishnamurthy, Entertainment Editor

October 13, 2019
On Thursday, October 11, Irvington's Varsity Boys and Girls Cross Country (in addition to jv girls and frosh/soph boys) teams won their races against Kennedy. The team has been steadily improving throughout the season, with Captain Youan Khan (12) saying, "Just a couple of weeks ago, we h...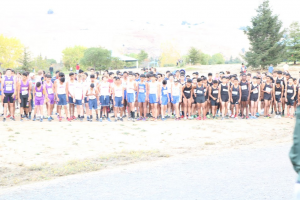 Shradha Krishnamurthy, Staff Writer

November 14, 2017
The cross country team brought a successful season full of personal records to a close this November. Captain Pramith Reddy (12) said that the general goal that the team set for the season  was to collectively improve their personal records and beat both Mission and James Logan High Schools. "Our...