Irvington Staff Rallies up a Storm(trooper) at Faculty Follies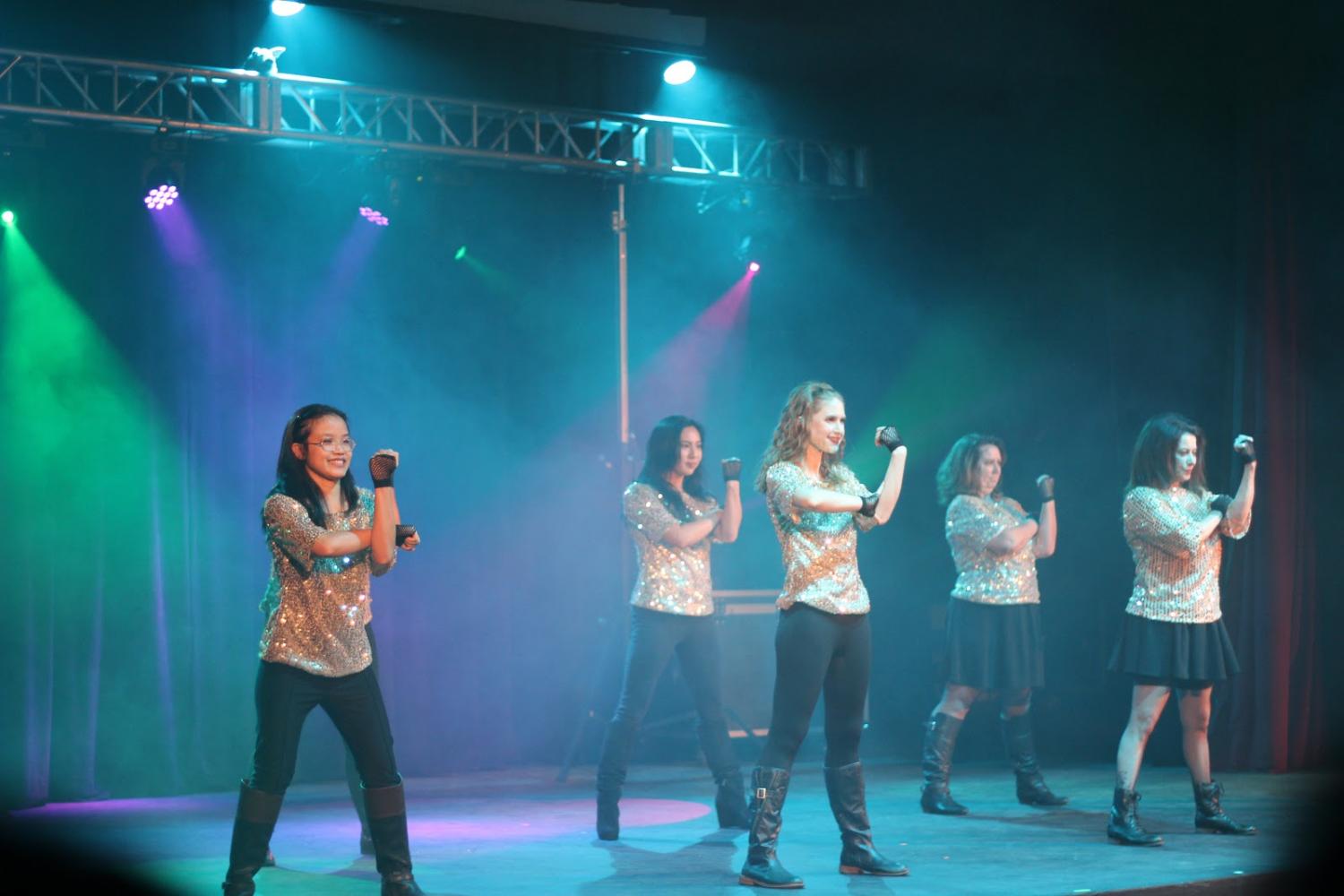 In an effort to raise money for Senior Scholarship funds, Irvington faculty performed various talent acts at the biennial Faculty Follies Variety Show, "Staff Wars." The Star Wars themed event, comprised of dance, music, and comedy, and was packed with supportive staff and students on both May 11 and 12.
The show, directed by Mr. Ballin and choreographed by Ms. Lau, was executed smoothly despite minor, negligible hiccups involving buffering videos. The technical aspects of the event, handled by Mr. Willer, were beyond spectacular, with smoke machines and vibrantly colored spotlights, all of which added a unique charm and helped immerse the audience into an intergalactic atmosphere.        
Adding to the overall ambiance of the event, the show had a live band comprised of Mr. Lewis on the guitar, Mr. Johnson on the double bass, Mr. Goulet on the drums, Ms. Chang on the keyboard, Mr. Breiger on the harmonica, and Mr. Anaya as the lead guitarist.  
The event managed to artfully weave different acts into one cohesive show, opening with a touching rendition of Miley Cyrus's "The Climb," performed by Principal Barrious, Mrs. Berbawy, and Ms. Steward. Throughout the show, Mr. Mintey made several brief appearances, impressing the audience with his vocal abilities in his various covers of older hits such as Radiohead's "Creep," A-Ha's "Take on Me," along with a crowd-favorite Lip Sync battle against Ms. Mattingly. Other singing acts included Mr. Chan's soulful cover of "You Raise Me Up" and Principal Barrious's show-stopping performance of "Tin Man."
Mr. Pham dance number to "Firestone", which included a surprise finger light show, and Mr. Ip's iconic karate routine all brought the audience to their feet. Mrs. Sharma, Ms. Shah, Ms. Rallapalli, Ms. Kalra, and Ms. Mohandes showed off their dance skills in their Bollywood fusion performance. Also among the crowd favorites were Mr. Phillips and Mr. Vucurevich hilarious and emotional rap, "Hurt Feelings," and a comedy skit involving teachers, Ms. Koehler, Mrs. Berbawy, Mr. Vucurevich, Mr. Phillips, Mr. Ip, and Mr. Mintey. The skit revolved around couples spending a night at the movies with an unexpected plot twist at the end that was the most talked about portion of the show.
Each act reflected thought and personality, while also managing to incorporate pop culture trends relevant to today's students. As a result, there was an overwhelmingly positive response from students who enjoyed seeing their teachers in a lighthearted environment, different from the usual monotony of school life.
"I think students attend this show because of the reputation it gains over the years,"said sophomore Amit Bhat. "Since it only occurs every two years, the anticipation further increases its popularity."
Aside from providing the Irvington community a night of fun, the show's real purpose was to raise scholarship money for deserving seniors on campus. Ticket funds, raffle tickets, as well as DVDs of the recorded performances went towards the scholarship fund for deserving seniors, raising 10,219 dollars, as reported by school treasurer, Ms. Menke.
As students reminisce over their favorite acts and eagerly await the next Faculty Follies, the show established itself as a definite highlight of the 2016 to 2017 school year.       
About the Contributor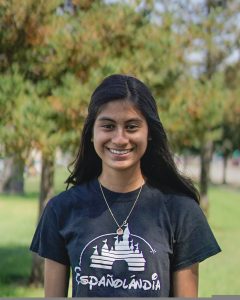 Isha Sanghvi, Editor-in-Chief
Isha (12) is the news editor and one of two, editor-in-chiefs for The Voice. Not only does she enjoy using her voice for expression through journalism, debate, and creative writing, she also loves destressing to rap and Broadway music! A human of many contradictions, Isha can either be found spitting fire bars, or trying to uncover the latest front page story.