Fremont Takes a Step Towards a Greener Community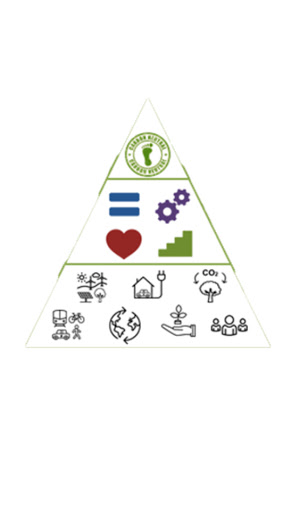 In efforts to alleviate the issue of climate change, namely carbon emissions,  the city of Fremont and Irvington High School are instituting structural changes to make the community more eco-friendly. Irvington is recently taking steps to conserve water and energy by replacing normal water fountains with automatic ones that reduce water wastage.
"ASG is doing bathroom renovations right now. We're going to all the bathrooms and we're seeing how many broken mirrors, doors, toilets are there and we're working on getting a grant from the district to renovate them," said Mariam Mustafa, an ASG representative.
ASG predicts that fixing these broken sinks and toilets will prevent water leakage and thus, reduce water wastage to a relative amount according.
In the future, Irvington plans on having more trees and planter boxes around in an attempt to become a greener school. Yet, the largest problem, being the carbon emissions, is not being reduced.
"We do a lot of recycling here at Irvington. E-waste recycling is a big thing as well," said Principal Melsby. "The E-waste recycling is co-ordinated by Mr. Fung or Mr. Albizo and is sort of like a recycling drive."
Despite these advancements, the E-waste bins are not easily accessible in teachers' rooms. Instead, one of the only two bins is locked in a shed.
"The district sends us a list of recommendations on how we can retrofit our system to be more green," Principal Melsby said when asked about the carbon emissions of the school. While Irvington does not have much progress in decreasing carbon emissions, they do report improvements in other aspects of campus.
"Last year we did workshops during advisory where we kind of like made reusable bags and we had something else like if you post a picture of yourself being eco-friendly you get boba at the end of the week," Mustafa added.
Every few months ASG also holds "Cocoa for Carpools" where they give hot chocolate to all students who carpool. This gives them an incentive to continue carpooling and helping the environment. ASG also encourages students to take part in making the school and the environment cleaner by holding events such as Earth Week every year.
On a larger scale, Fremont is focusing its efforts on seven strategies in order to combat the effects of global warming.
"The first key strategy is clean and renewable power. For example, sourcing energy from resources that do not produce carbon emissions and also are renewable like solar and wind energy," said Fremont sustainability coordinator Rachel DiFranco. "The school district right now is looking into the possibility of installing solar into some of the schools. That's an opportunity where the city can work with the school district. We're not necessarily mandating that the school district has to do certain things, but we can work in the capacity of encouragement and partnership."
Though these efforts are not immediately eradicating the issue, they are bound to make a positive effect in the future by taking small steps.