NBA 2k19 Is A Slam Dunk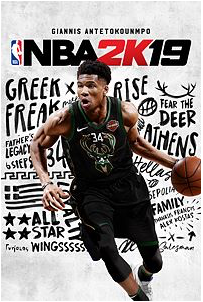 Some things in life are inevitable: death, taxes, and a yearly NBA 2K game by 2K Sports. 2K Sports, a division of the larger 2K Games Inc., are the leading experts in creating realistic basketball simulator games. This year's edition, NBA 2K19, brings new gameplay improvements and game mode installations that address many of the issues of NBA 2K18.
NBA 2K19 has definitely made improvements in the overall gameplay compared to 2K18. Right away, players are able to see the difference in the defense, which desperately needed to be strengthened in 2K18. No longer are players able to exploit dribble moves and blow by defenders off the dribble easily. In addition, like in 2K18, contested outside shots in 2K19 are still unforgiving. Players need to take wide open shots or get a perfect release to consistently make three-pointers. Because of the defense improvement, offense can feel difficult and frustrating at first, but by learning dribble moves and advanced controls players are able to improve and learn how to score despite the tough defense. Nonetheless, 2K19 has the largest learning curve and skill gap in recent years, rewarding skill over novice play.
NBA 2K19 has also brought in new and improved installations to its multitude of game modes. The MyCareer mode, in which players experience their own journey in the NBA, has a new story. "The Way Back" is a lot more interesting than last year's storyline of a DJ-turned NBA player. In "The Way Back," players work their way into the NBA by playing in China as well as the G-League first. The story line feels a bit more realistic this way. Furthermore, 2K19 introduced a Role-Playing Game (RPG) aspect to MyCareer, with the player able to make decisions that can (somewhat) impact their overall story and ending.
Other game modes added include "Triple Threat," a new 3-on-3 addition to MyTeam, as well as minor additions to MyPark and The Neighborhood 2.0. Despite these additions, MyGM and MyLeague remain the best game modes because of their depth and freedom allowed to players in building their own team.
Finally, 2K19 has improved overall presentation and aesthetics of the game. The graphics, as well as the in-game animations, look a lot more realistic and smooth. Furthermore, each year, 2K introduces new intricacies in game modes. Most noticeably this year, The Neighborhood and MyPark has been revamped visually in 2K19.
NBA 2K19 does have some minor issues, however. NBA 2K18's main complaint from players was that the game was too heavy with microtransactions, forcing players to use real money to upgrade and accessorize their players in MyCareer, MyTeam, and other game modes. While 2K19 has made their virtual currency (VC) a bit more accessible, the game is still too heavy with microtransactions, and players still need to grind for countless hours to be competitive in certain game modes.
In conclusion, this year's NBA 2K game is able to bounce back from last year's disappointment with improved gameplay and advanced game modes.
About the Writer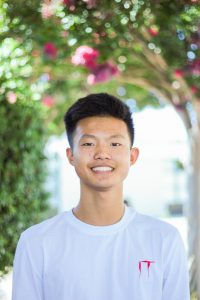 Michael Zhu, Sports editor
This is Michael's (12) second year on The Voice as the sports editor alongside Achintya. Michael stayed with The Voice because it truly does allow him to explore and understand the intricacies and enigmatic nature of the human condition. In his free time, Michael loves playing with his three cats and new kitten, having sunset picnics at waterfronts, and cooking dinner with his mom. His favorite tea is still jasmine.