Mr. IHS: 10 Years of Success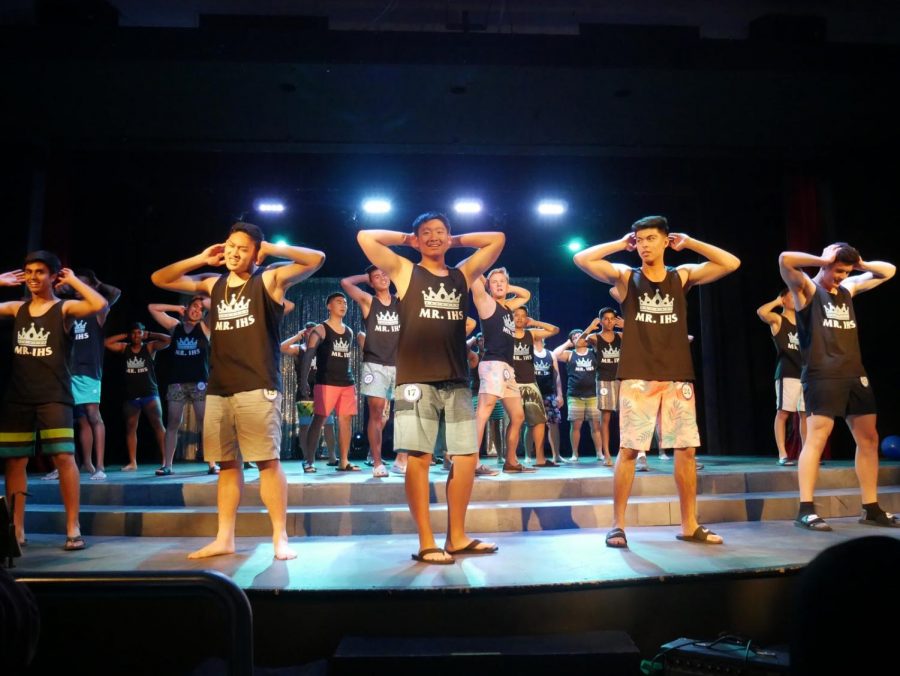 Since 2009, Mecha, a Latinx club advised by Mr. Ballado, has hosted the event Mr. IHS annually at Irvington High School. During the show this year, 27 contestants competed to be crowned the next Mr. IHS. In addition to entertaining a full audience in Valhalla with skits and videos, Mr. IHS also gives students a chance to earn scholarship money for college. The first place winner receives $500, and fifth to second place win fifty to two hundred dollars.
The price of tickets are $12 pre-sale, and $15 at the door. While the performance started on Saturday, May 5th at 6:30pm, there was already a long line in front of Valhalla of supportive friends, parents, siblings, teachers, and alumni even before doors opened.
The first act of the performance started with an opening dance by all the contestants, who each dressed up as a different celebrity. This was followed by an introduction of each contestant, then the eleven skits performed by small groups of contestants. Skits displayed various levels of talent, ranging from "All the Single Ladies Dance" to singing the Wiggles "Fruit Salad" song to an ASMR mukbang of two contestants eating carrots and watermelon. The variety of different talents in the first act helped the ten judges to score contestants.
"Mr. IHS represents people that want to put themselves out there and do things that they normally don't do" says contestant Braxton Carlson (12).
After the intermission, the second act of the show started with a swimsuit walk, similar to that of a beauty pageant, with each contestant walking across the stage while the three MCs read off silly introductions. There were also several videos that were played on the projector that were made prior to the show. One of them was the service video, in which Mr. IHS partnered with the organization Health4Humanity, whose purpose was to raise money for the education of women in youth. The contestants helped to promote a car wash fundraiser by waving posters at cars at an intersection and helped to wash cars.
While the performance ended over an hour late at 10:40pm instead of 9:30pm, most of the audience remained in anticipation to hear the final winner. There were many categories for winners of small awards, such as "Best Costume," "Mr. Talent," or "Mr. Personality," and then the top seven overall winners were announced after.
Before announcing the final standings and the winner for 2019 Mr. IHS, another video was played with the very first 2009 winner of Mr. IHS saying words of congratulations for how far the contestants had made it so far.
Prior to the show, I had expected Mr. IHS to be just a popularity contest and a disorganized event. However, by the end of the show, the amount of planning and student-led cooperation that led to the final event completely proved otherwise.
"I'm really proud of how we handled the last week because especially the few days leading up to it, we had practice basically every day and the two days before and the day of [performance], it was for five hours after school just to get everything ready for Thursday and Friday. Pretty much everyone showed up, too" says contestant Anikait Rao (12).
"During practice, everyone was watching us. Everyone froze because no one knew the song. In the end, it was really impressive when everyone performed on the stage" said contestant Samarth Bhutani (12).
"During practice, with everyone watching us, everyone froze because no one knew the dances. But when we finally practiced on stage, it was so much better and it was a really good experience" says Samarth Bhutani (12).
There were four months leading up to the show and practice for the event had started back in December of last year. While the event was student-led, the dedication of organizers Catherine Cheng (12), Shanna Le (12), and Ami Shalabh (12) throughout the year allowed for the event to run smoothly.
"My biggest hope was that they had fun and they enjoyed it because it's been a long year of planning and working out our dances and everything," says event organizer Cheng.
At the end of the performance, Braxton Carlson was announced as the first place winner, with Bryan Tang coming in second, Kunj Shah in third, Jeremy Garcia in fourth, and Anikait Rao in fifth. While Mr. IHS 2019 has come to a close, Braxton Carlson has some advice for Mr. IHS 2020.
"Don't be afraid to go all out and do what you normally think would be uncomfortable or embarrassing because everyone in the crowd is there to support you and there to see you, express yourself in the rawest form and Mr. IHS is the perfect platform for that. If you're going to do this, do it like you mean it. It's your senior year, so there's nothing really left here," says Carlson.  
About the Writer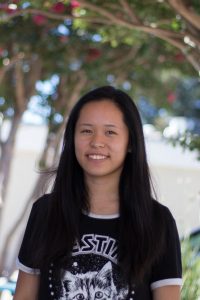 Nancy Zuo, Staff Writer
Nancy (12) is a staff writer for The Voice and this is her first year on the staff. She likes to squish her three cats and binge Youtube videos when she is not writing for The Voice. During her free time, she likes designing button pins, flyers and t-shirt designs.