A Complete Survival Guide for Senior Portraits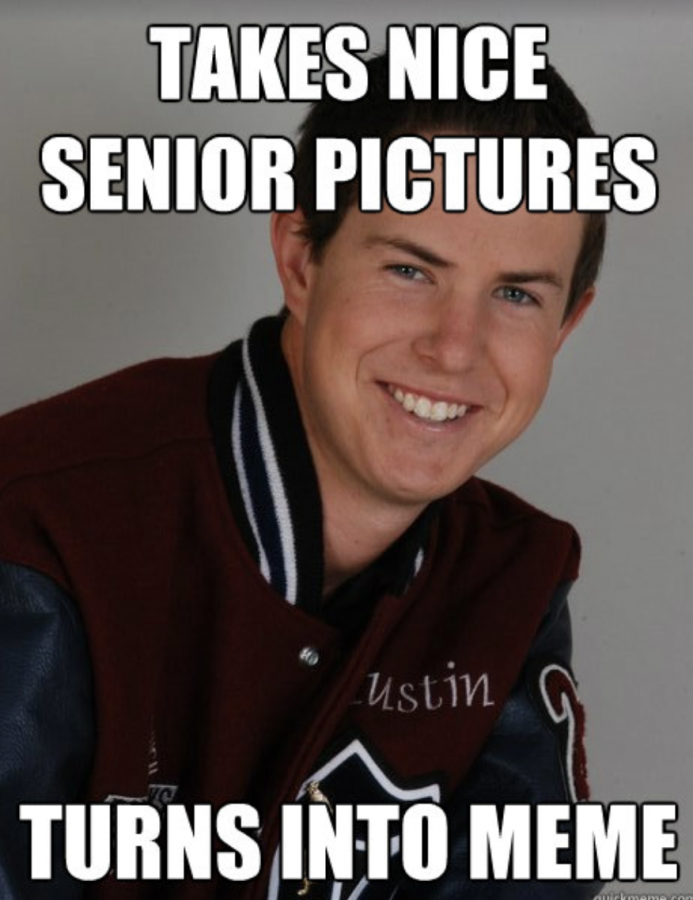 Senior portraits are an age-old tradition in which high school seniors are photographed to commemorate the end of their school years and to celebrate the future. It's an utter waste of your time and money but since it's an experience all seniors must go through, here are a few tips you can use to look your best!
When to take it: The optimal time to take your pictures is, well, your senior year of high school! What better stage in your life to take expensive photos than when you are at the peak of your adolescence, with an acne covered face and disproportionate body measurements to top it all off? I personally recommend scheduling your portraits right in the middle of college application season, preferably on November 30th (the deadline for UC college applications). Submit your UC applications then head on over to the studio to smile your pain away! The only thing those photographers will capture is the pain on your face.
Which package to buy: Prestige Portraits offers a plethora of packaging options to choose from, from one basic yearbook photo to a whole photoshoot complete with five different outfits. Don't vibe with the standard blue background included in the Standard option (costing a mere arm and a leg – just $900)? The Deluxe session will be best for you- just $1,400 for an additional four different backgrounds of your choice and three more outfits! I personally opted for the Basic session, which includes one yearbook photo, and the depletion of all my savings. A pretty good deal if you ask me!
Getting ready: Now this is where the advice varies based on your gender. Ladies, grab your makeup, false eyelashes, and hair products. The estimated time to get ready is around two to three hours. Guys, all you need to do is quickly brush through your hair and polish off your man earrings. This will most likely take a minute or so. Then head over to McDonald's for a pre-portrait prep-meal and you're all set. Let's just hope the fast-food grease doesn't cause any pimples to take root on your way to the studio.
Picking a pose: Depending on who your photographer is, you may be instructed to do certain poses or you can pick them yourselves! Feeling kind of basic? Choose the standard "looking straight at the camera and smiling" pose. Trying to look cool and show everyone that you are the smexy person that you are? Turn your shoulders 90° (bring your protractors!) to the left, turn your face around, and smile! The result: a jawline so sharp you can cut a man.  
Distributing photos: Once your photo proofs are uploaded online, Prestige Portraits requires you to pay an additional fee of $7000 to purchase an actual print. Already broke from the service charge itself, most students opt for another method of acquiring printable photos: Photoshop Out the Watermark. Only those skilled in using Photoshop will be able to complete this daunting task. Just beware of your shoulder disappearing and your skin tone changing from tan to purple while editing. Pray to the Photoshop Gods that your edited picture turns out okay, and head to your nearest Costco or Walgreens to print a bunch more wallet-sized photos for under $5. The next step is to give them to your closest friends and teachers, so they can proceed to build a shrine for you with that photo and remember you forever and always. 
About the Writer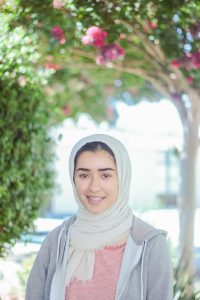 Sameeha Salman, Staff-writer
Sameeha (12) is a staff writer this year for the Irvington Voice. She joined the Voice to get all the juicy school gossip and write about it. Her hobbies include film photography, binge watching
Grey's Anatomy
, and going to cafes with her friends.