Girls' Water Polo Scores Another Win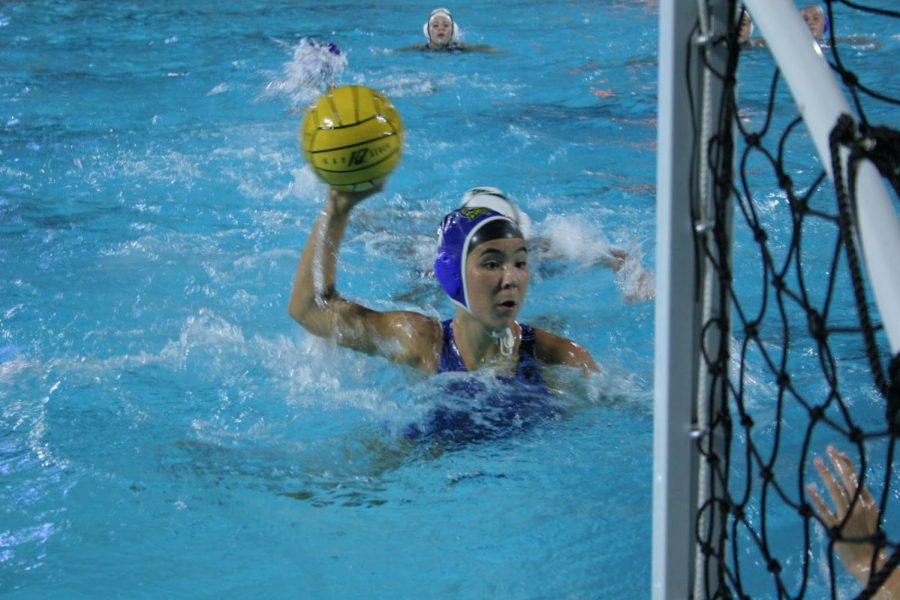 On Wednesday Oct. 2, Irvington's Girls' Varsity Water Polo team won a decisive victory against Moreau Catholic, with an impressive final score of 16-3. The Lady Vikes' success qualified them for a game against James Logan for the title of first place in MVALs. 
Irvington started out strong in the first quarter, scoring almost half of their goals and setting the wide margin (7-1) between the points that would persist for the rest of the game. During their offensive plays, the Lady Vikes drove deep through Moreau's defense, passing the ball smoothly amongst their teammates until it reached the hole set (or center player). The hole set, positioned at the two meter line, was left with an almost clear shot as the goalie was the only obstacle. A vast majority of Irvington's points came from hole set shots, assisted by practiced and efficient teamwork. 
"The main takeaway was our team chemistry," said Girls Water Polo Coach Trinity Gerome. "Most of them, five of them on our starting team, have been playing year-round water polo, and their team chemistry is great. They're friends inside and outside the water, which really makes a difference when you're playing a sport."
Armed with a wide point difference in the first quarter, however, the team began to experience a lackluster performance in the second quarter, most notably in the form of little communication. Although the second quarter still ended in a large margin (11-2), there was definitely room for improvement and certain skills to build upon for future games.
"It was an eye opener that we needed to step up our game," said Noelani Takei (11), one of the team captains. "We needed to work on communication and improving in our passing accuracy because we're going to be playing Logan soon. We realized that if we played how we played in that game against Logan, we would be smashed." 
Irvington maintained its lead in the third (14-2) and fourth (16-3) quarters. Throughout the game, Irvington's two goalies Rudra Hariharan (10) and Amber Gobel (11) had spectacular saves against shots of varying distances and difficult angles. 
"Reflecting on the communication, knowing when you have good passes, knowing what we did good in that game to help us with future games," said Gobel, another team captain. "With everyone in the water, there's so much activity so communication is the best way to know what's happening all the time."
The Girls Water Polo team will be having their Varsity Santa Teresa Tournament on Friday, Oct. 18 at Santa Teresa High School.
About the Contributor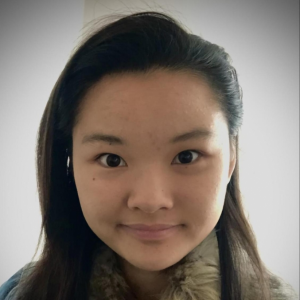 Felicia Mo, Editor-in-Chief/News Editor
Felicia (12) will be Vol. 29's co-EIC, as well as the co-News Editor for two years. She looks forward to getting back in the groove from her extended summer in COVID-19, especially since distance learning will downplay the fact that she stands at only 5' on good days. When she isn't busy pursuing or editing a news story, Felicia enjoys animating and watching history documentaries.