Teachers Adjust For Finals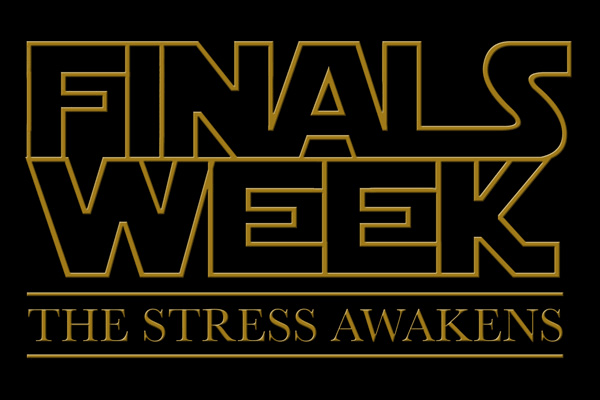 As finals week, the week of January 19th, and the end of 1st semester approaches in Irvington, two departments are handing finals very differently. While only half of the math department is choosing to give finals, much of the English department is assigning essays, readings, and other writing assignments. The pandemic has changed the way students learn this year, thus making the once regular and routine finals a hot topic.
According to Mrs. Mohandas, head of Irvington's Math department this year and who teaches Accelerated Geometry and Calculus, only half of the math department decided to give finals. Most of the math department's teachers are satisfied with the progress of their students, except for CC Math 3 and Foundational Algebra classes (Mrs. Mohandas says that these classes need more participation from students.) If students have been participating and paying attention in their respective math class, they are on track to perform up to district standards in their next math course.
"I am planning to give tests for my Calculus, but not for my Accelerated Geometry," said Mrs. Mohandas. "The reason being accelerated geometry class is a very fast-paced class. And we are already two weeks behind, compared to the previous years. So I do not want to waste an hour and a half giving them finals."
However, Mrs. Mohandas is giving a 1.5 hour long final composed of 30-45 multiple choice questions to her Calculus students. She chose the multiple-choice format as "students in my classes have been tested on free response all semester long, and I want to test them on multiple choice questions as well."
On the other hand, Mrs. Martinez, who teaches English 9 Honors, English 12 CP, and English 11 AP, has decided that mainly essays and short readings will compose finals this year. Previous years would often have multiple choice questions, but due to the lack of proctoring, it made more sense to administer essays and readings this year.
Her English 9 class will have a passage-based reading. While this reading will not have long, descriptive quotes and highly detailed information from the book, it will also not have a summative view of the book that can be obtained from a site like Wikipedia. Because it will be more in-between, Mrs. Martinez will be able to understand if students did not read the book at all and measure how well they understood it. This will take 45 minutes to an hour.
The classes that will have essays for assessment will be taking it either in class or turn it in before. For example, her English 11 AP classes have been working on a synthesis essay for several weeks. They would have to turn in this essay in the finals week and it would go into their essay category. Her other classes, however, have in-class essays that will be written when the prompt is given at the start of the period. To prevent cheating, prompts will be changed between classes.
Unfortunately, it is hard for both departments to maintain academic integrity or ensure it. With 35 kids and a small rectangle for each student, there is virtually no way to tell if a student is being dishonest. While the assessment is timed and in class, students can still use each other and the internet for assistance. However, Mrs. Mohandas notes that signs like eyes moving around or the same answers being incorrect may be indicators that students might be cheating. If caught, students can face consequences such as conferences with the teacher and other severe penalties.
In this era of online learning, technical difficulties are all too common. Mrs. Mohandas has comprehensive plans if anyone, including herself, faces internet drops. If Mrs. Mohandas's internet disconnects, students can continue working and she will try her best to get back on. The test is on Illuminate so there is a certain testing window the assessment is open for. If a student disconnects and is unable to complete the test, they can see Mrs. Mohandas during office hours. If the student has a record of submitting work on time, then they can retake the test with Mrs. Mohandas watching. However, if they do not have a consistent record, they may first be quizzed on their math understanding (on the spot) and asked a few questions before they can test.
Mrs. Martinez plans to use the history feature of Google Docs to maintain the time limit. If her internet drops, then students can continue working. They are expected to stop when the limit is up and Mrs. Martinez can ensure that they did indeed stop by checking the edit history of the document they submit. Additionally, there is a strict deadline on Turnitin, so students are expected to submit on time, unless issues like power or internet limit them.
Though teachers are doing best to ensure fair testing, some students hold reservations about finals this year."I think that students should show academic integrity during the final and do the tests properly without any cheating," said Arhan Padmanabh (11) "But this could be a challenge to monitor online. Additionally, a final may not capture everything we have learned this semester, especially if it is an AP class."
Neecole Ford (11) thinks that "there shouldn't be a form of finals only because everyone has different home environments which puts others at a better or worse advantage. Additionally, during the final people may feel persuaded to cheat only because this is a big part of our grade. This will stem not from the fact they haven't studied but from stressors like the pressure to do well and to pass the semester."
About the Contributor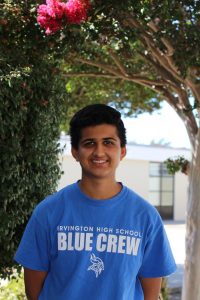 Tanmay Lakhotia, Humans Editor
Tanmay (12) is excited to be the Humans editor in his second year at the Voice. He joined for the jackets but reluctantly stayed on for the parties. In his free time, he enjoys photography and martial arts. Belgium milk chocolate is his kryptonite.