Assistant Principal Spotlight: Mrs. Howell
From teaching math formulas to cooking up science experiments, Assistant Principal, Mrs. Mei-Feng Howell has done it all. She boasts 25 years of experience of teaching math and science at Kennedy, American, and Mission San Jose high schools. Most recently, she was vice principal at Westport High School in Daly City before being contacted by FUSD for the opportunity to be an assistant principal in the school district. 
Having thoroughly experienced both the role as teacher and as a member of the administration, Mrs. Howell understands very well the difference of responsibility as an Assistant Principal versus a teacher.
"You have to be a school leader: you have to be very visible, and you have to be a role model", said Howell, "And you have to play the role of supporting all other people on campus to be successful, [expanding to] grown up teachers or community members."
Still, as she manages her work as a leader, Howell loves observing the independence and autonomy the school runs on, and hopes to bring a spotlight to that. Seeing students run maze day, organize rallies, and take on various other leadership roles skillfully showed her the students' here's capabilities to be future leaders of society.
"I feel like I am part of the big machines to assist play," Howell stated, "My role is to help the machine move forward a little bit more smoother."
Of course, the position is not without its challenges. A new school means a new system and this has brought many challenges handling logistics. For Mrs. Howell specifically, this included work managing the school's diverse curriculum–CCA, SHAPE, Honors, APs, electives–and the scheduling conflicts that came with it. With the different constraints to get into certain classes and cases where student's classes clashed with another, the schedule organizing process was a lot more difficult in comparison to the previous schools Howell has worked at.
As she works with Irvington, Mrs. Howell hopes to continue to observe the school and help it grow.
"I think my job is to learn who Irvington is as a community, and then become part of them, then change with the community."
About the Contributor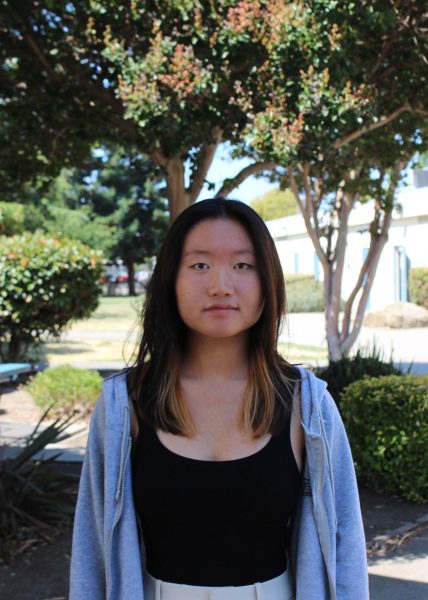 Katelyn Shen, News Editor
Katelyn Shen (12) is thrilled to be News Editor this year, but not so thrilled about being a senior. When she's not playing with her two adorable cats, she enjoys reading manga/manhwa and listening to songs about the pointlessness of our existence. When she's not collecting photocards and screaming her head off for people/characters she'll never meet, she enjoys sleeping and playing minecraft with friends.