Assistant Principal Spotlight: Ms. Tutass
For the past fifteen years, Ms. Jennifer Tutass taught small classrooms of students with specific learning needs. Today, she is here as Assistant Principal for Irvington's thousands of students. Having mostly worked at middle school settings in the past, Ms. Tutass wanted to change to a high school setting. As an Assistant Principal at Irvington, she hopes to experience the projects, sports, and dances occurring at the high school level. 
One of her favorite aspects of Irvington is the community built here.
"I see a lot of people really working together to make it a wonderful community to be in a wonderful place to be," Tutass said, "Students are engaged with the campus, not just in their academics, but with programs in its entirety."
Beyond interest in Irvington's engagement in various academic programs, Ms. Tutass loves sports and enjoys watching Irvington's teams play at tournaments and games. Already, she has been to a couple of our school's football games and plans to attend volleyball games at Irvington as well.
Transitioning from teacher to administrator, Ms. Tutass now works with a greater number of students than before.
"It's no longer just a small group of like 15 students," she said, "Now I can work with about 2300 students here at irvington."
The change in position has both its pros and cons. Ms. Tutass misses the hands-on teaching part of her job as teacher, but the chance to meet with more students, provide more one on one counseling and guidance for specific individuals, and work with teachers to meet student's needs has compensated for that.
Despite the positive experience she has had so far, it is not without its difficulties. With most of the administrators being new this year, the unfamiliarity with how the school functions has been a challenge to them. Still, collaborating with their different sets of expertise has helped Ms. Tutass and the other Assistant Principals alike to build on the current structures and communities at the school.
Through her time here, she hopes that even as students tackle Irvington's Advanced Placement and accelerated courses, that they remember to take care of themselves and their mental health.
"I would like to see students remember that they're children for only a short time, and that there's other things in life to enjoy, too," Tutass said, "Whether it's sports or the arts, take advantage of those opportunities to not grow up too fast."
About the Contributor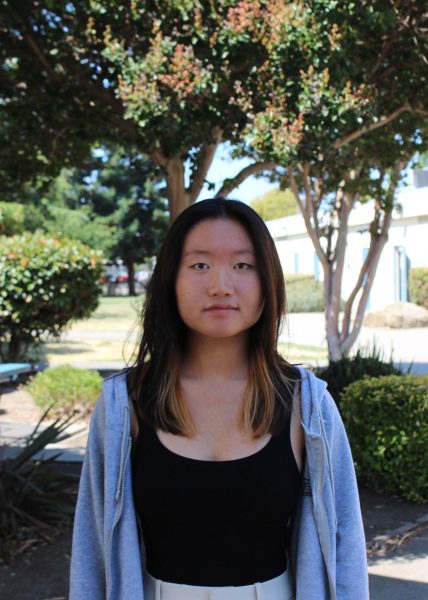 Katelyn Shen, News Editor
Katelyn Shen (12) is thrilled to be News Editor this year, but not so thrilled about being a senior. When she's not playing with her two adorable cats, she enjoys reading manga/manhwa and listening to songs about the pointlessness of our existence. When she's not collecting photocards and screaming her head off for people/characters she'll never meet, she enjoys sleeping and playing minecraft with friends.