Local therapist visits Teen Health Wellness Club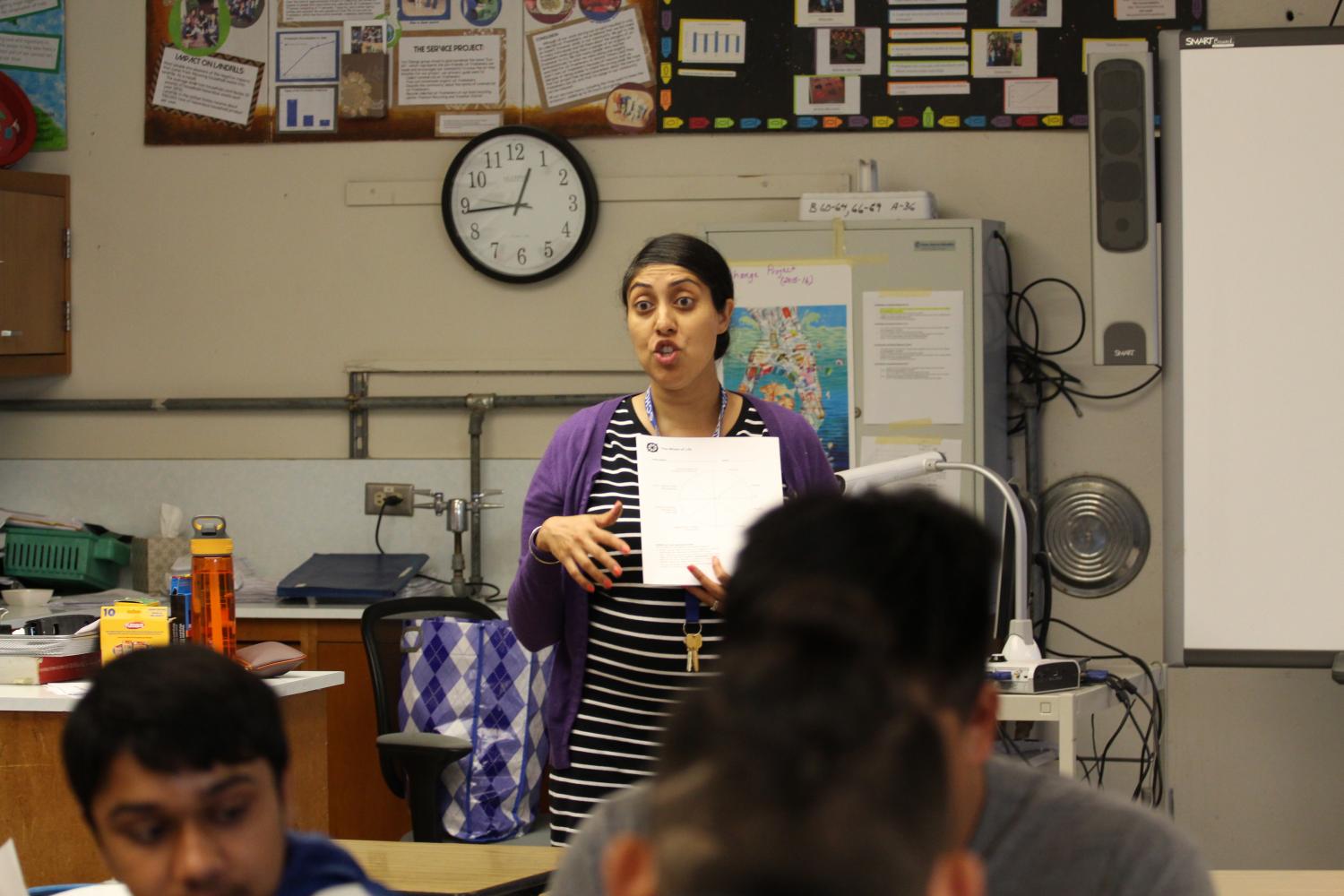 Irvington's Teen Health Wellness club invited local therapist Dr. Preet Sabharwal to their Tuesday, Oct. 18 meeting in order to promote healthy habits and introduce students to stress-relieving exercises. During the meeting, she taught attendees time management skills, such as identifying and eliminating unnecessary tasks, that would be useful in their hectic high school schedules. Dr. Sabharwal works at the Hume Center, an establishment that offers therapy and counseling services in order to encourage psychological self-care within a community.
After a brief introduction, Dr. Sabharwal passed out a worksheet containing a circular diagram split into parts, each labeled with an aspect of a balanced life, such as 'family' and 'school'. Students were instructed to color in the portions as a representation of how satisfied they were with each respective aspect. The spikes and imbalance within many diagrams surprised the students, many of whom had previously assumed that their lives were fairly well-planned. The diagram provided students with a visual guide of their daily schedules and helped them to see which areas of their life needed more consideration.
"I learned that it is important to have a balanced prioritization of your life," said senior Thomas Kagawa. "Certain aspects may seem to be of the utmost priority. However, focusing solely on these aspects can have a negative effect on your life."
When all the students had finished the worksheet, Dr. Sabharwal led them through a series of relaxation techniques. During a mindfulness exercise incorporating all five senses, students practiced a form of meditation where they focused on a singular sense at a time. This included focusing on specific aspects of the surrounding environment. They listened to their heartbeats to sharpen their hearing. They concentrated on the textures of the tables and chairs to heighten their sense of touch. Dr. Sabharwal's guidance helped all the attending students learn techniques on how to ground and calm themselves.
As the meeting came to a close, Dr. Sabharwal thanked the Health and Wellness Club for inviting her and expressed hope that the students would strive to preserve their health and live a more balanced life. She then distributed foam stress balls as a parting gift.
Club president senior Nilabjo Chakraborty found a passion for educating students about self-care while working with Tri-City Health Center's youth advisory board and was inspired to create the Teen Health and Wellness Club. He believes that educating students about the damage of disorganization is a key factor of the club's mission: helping students preserve their mental and physical health.
"I formed this club with the help of Bryan Kuo (10), the co-president, because I wanted to create a healthier community at Irvington High School, where students are more aware of the healthcare-related resources around them," said Chakraborty. "There will be future occurrences where therapists from the Hume Center will come do interactive workshops with our club members alongside other speaker events from Tri-City Health Center, the YMCA, and other healthcare centers in Fremont."
About the Photographer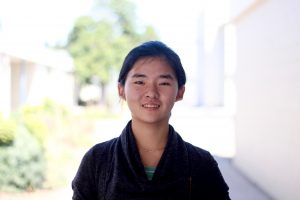 Sabrina Sun, Entertainment Editor
Sabrina S. (11) is the current entertainment editor and has been in The Voice for two years. She was a staff writer and entertainment apprentice in her previous year. She enjoys dreaming about how she would work for The Onion, looking at pictures of food, debating exercise, and being ashamed of hobbies.