FUSD'S New Sex Education Program Sparks Controversy Among Parents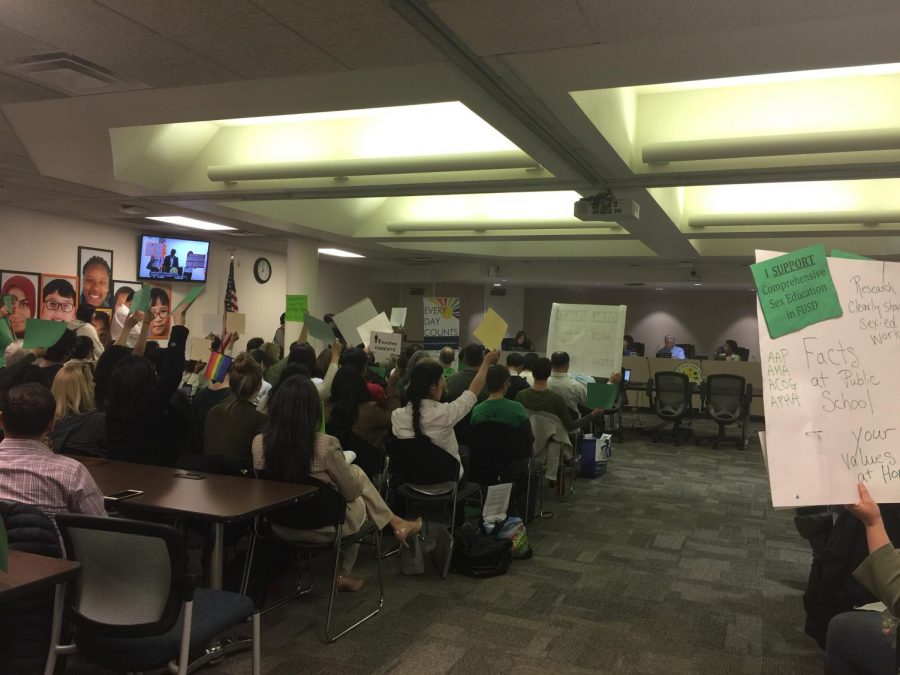 On Thursday, April 18, parents, teachers, and alumni attended a Fremont Unified School District board meeting to discuss the new 3Rs (Rights, Respect, and Responsibility) sex education program that was introduced on Dec. 13, 2017. The program faced controversy from parents, many of whom were concerned that the curriculum contained subjects that were too graphic and detailed for fourth to sixth grade students to learn about at a young age.
FUSD's Curriculum and Instruction Department created the new program in relation to the California Health and Youth Act, a 2016 legislation that changed the requirements for comprehensive sexual education in California schools. The new lessons also aligned with the national and state health frameworks, along with the National Sexuality Education Standards.
"Another change is gender, learning about gender identity and the gender spectrum," Katy Carter, the Assistant Principal at Warm Springs Elementary, said. "The lesson plans are very descriptive, the teachers will follow the lesson plan…[to] tell them what to say and what resources to use."
In previous programs, these subject matters were absent, but in light of the growing influence of the LGBTQ+ community, the school board decided to incorporate them into the system so people of different sexual identities could feel included in the program. This also influenced the district to change their policy of teaching sexual health in gender segregated classrooms.
"One of the big changes is that we are going to use a gender inclusive model," Carter said. "Boys and girls in grades fourth to sixth will receive instruction together as opposed to being separated into two different groups."
Under this new curriculum, students would also be introduced to sexually transmitted diseases and contraceptives. Currently in Fremont, only junior high and high school level courses discuss these topics. By teaching about these subjects earlier, the district hopes to increase awareness about sexual health so students can make better decisions regarding sex.
"There's a lot of inaccurate information that students can learn about from their peers," Carter said. "If they hear about the accurate and reliable information from their teachers, we can ensure that they're getting the right information."
During the March 28 district meeting earlier this year, board members voted on the proper methods to teach sex education to students in grades fourth to sixth, along with the new sexual education curriculum. This ended in a 3-2 vote— board members Michelle Berke, Desrie Campbell and Ann Crosbie voted in favor of the program, while board member Larry Sweeney and board president Yang Shao voted against it, citing concerns over the complexity or age-appropriateness of the material.
At the meeting on April 18, board members met again to discuss the sex-ed curriculum. Supporters of the program argued that teaching students at an early age about reproductive anatomy and sexually transmitted diseases will allow the students to properly establish healthy relationships and have safe sexual encounters. Additionally, continuing the current sex-ed program would be a violation of California's current education code, as it does not comply with several laws of the California Healthy Youth Act.
"Kids start developing pretty quick and having age appropriate education on their changing bodies as soon as possible is very important," Kate Amon, a ardent supporter of the new curriculum, said. "Ignorance does not protect innocence— education protects children."
People that were against the program argued that the curriculum contains information that isn't age appropriate for elementary students. They also asked that FUSD suspend the proposed program until California's Health Framework of 2019 is passed.
"In the California Health Framework, six content areas are required," former FUSD board member and parent Ivy Wu said. "Sexual health is one content area. There is emotional and mental health, nutritional physical health, social health, community health, post injury, tobacco and alcohol, all these are important health contents, so we feel that emphasizing on one aspect of the health content is unbalanced."
The integration of this program in Fremont schools will officially be decided in a board meeting on May 2, where this policy will be voted on a second time. If the board approves this program, it will likely be taught before the end of the school year. If not, the school will continue using its old program until a new program is introduced.
About the Contributor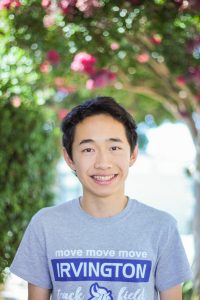 Andrew Fu, Editor-in-chief/ Opinions editor
Andrew (12) is an Opinions Editor and one of two editors-in-chief for The Voice. He enjoys writing snarky comments on opinions articles and scaring J1 kids, but not as much as reveling in the power of his EIC position. After three years of being in the class, he's just about had it with people turning in articles late and not grayscaling pictures. Grrrrr.