Irvington's Alternative to Language Placement Tests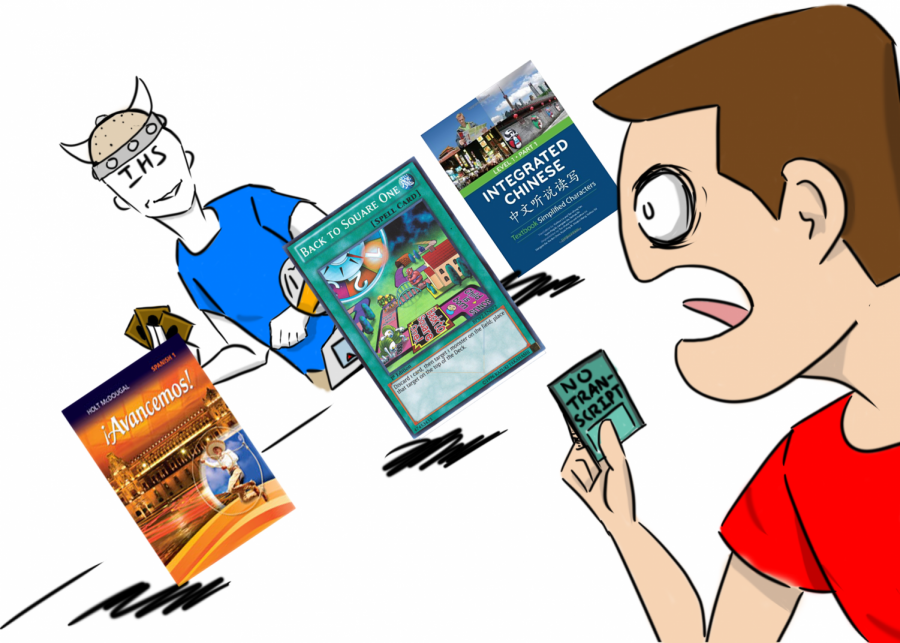 Due to the shelter-in-place, Irvington introduced a language requirement that placed Spanish and Chinese students into classes according to transcripts from outside language schools. Students without transcripts were placed in level one, where teachers will assess whether they may advance levels.
The decision affects students without transcripts from outside schools who still demonstrate proficiency in the languages, including those who speak it at home, or those who have recently immigrated from overseas. According to Principal Amanda Melsby, Irvington has administered placement tests for foreign students, it is only this year that the tests could not be administered.
"[Chinese] students without any documentation will start in Level 1 and the teacher will have the ability to assess students in reading, writing and speaking," said Principal Melsby. "All three categories need to be at certain levels in order to make a level change." Spanish classes will also work to assess and place students in a similar manner.
Irvington was unable to administer placement tests due to shelter-in-place and consequently established this new language requirement as a replacement.
"The Chinese teachers at Irvington [had] already prepared the material (the placement tests)," said Mrs.Yan, a former Chinese instructor at Irvington. "I believe the concerns the administrators [had] is how to keep the social distancing of 80 to 100 based on the past experience of students to take the tests inside of [room] 104."
Even if placement tests were to be administered during online education, it would be fairly difficult. Irvington's Chinese instruction features four skills (listening, speaking, reading, writing), all of which are tested on the AP Chinese Language and Culture exam. In the May 2020 exams, however, only the speaking portion was tested, in fear of potential cheating for the other skills. Irvington's placement exams, on the other hand, test all skills but speaking, proving that online placement tests would be problematic.
Many have drawn comparisons to Mission San Jose High School, whose March placement tests allowed accurate class placements. However, unlike Mission, Irvington administers placement tests after eighth graders register for Irvington classes. According to several Horner students, they had signed up for the placement test at Horner but did not receive any information about the tests after doing so, possibly due to the pandemic.
Since there are more Chinese language schools in the area, Irvington has received more Chinese transcripts. It is currently unknown whether students will be transferred by a certain date, or how many students can be transferred.
About the Contributors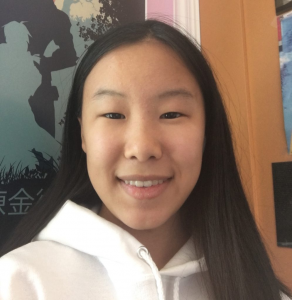 Alice Shu, Editor-in-Chief/Humor Editor
Alice (12) is excited to be Vol 29's co-EIC and co-Humor editor! This is her third year with the Voice and her second year as a Humor editor. In her spare time, she enjoys rewatching
Haikyuu!!
and dodging anime recommendations. To feed her crippling boba addiction she sells stickers to strangers on Etsy (spookystickershop). Find her on Instagram (@spookyalicee).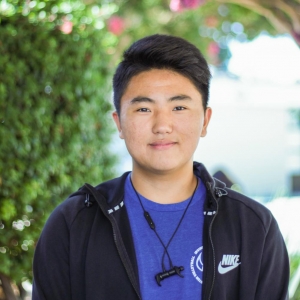 Justin Kim, Graphics Editor
Justin is the graphics editor for Volume 29. It's his third year in the newspaper and all he's done is draw some stuff and make podcasts with his friend Prahalad. Currently, he's worried how he'll make graphics without a drawing tablet.