Fremont Parents Sue FUSD Over Failure to Reopen Schools
On Apr. 14, Aannestad Andelin & Corn, the law firm hired by a group of Fremont parents, sent a formal letter to the Fremont Unified School District (FUSD) demanding that schools reopen by Apr. 26. With that date passed, the group, represented by lawyer Lee Andelin, has now filed a lawsuit and is awaiting the Alameda County Superior Court to docket the case.
According to Andelin, FUSD has the right and obligation to reopen its schools regardless of what the Fremont Unified District Teachers Association (FUDTA) demands. Neighboring school districts, like the Newark Unified School District, have been able to reopen to some extent without reaching an agreement with teacher associations first.
"Whatever arguments or excuses may have been set forth in the past, it's very clear at this point that it's possible for school districts to provide full time in person instruction," said Andelin. "The school district could announce today we're going to reopen the schools tomorrow. And the teachers would have to show up. They can demand all kinds of things but the school district doesn't have to give the teachers those things."
On the other hand, Leone & Alberts, the law firm representing FUSD, explained in a response to the letter that "a return to in person learning was not possible without amendment of the current MOU with the Fremont Unified District Teachers Association," which expires on June 10, 2021. Since those negotiations fell through (read about it here), FUSD has remained in distance learning.
"[After June 10] there is no need to renegotiate any terms with the union in order to return to full in person learning for the 2021/2022 school year," the response said. "Assuming the pandemic continues at its current positive trajectory, students who want to will return to the classroom next school year."
Despite having around four weeks of the 2020-21 school year remaining, parents argue that any amount of in-person instruction is still beneficial to students' health. A nonprofit group called the Fremont Parents for Reopening was formed to advocate for their cause. Since its formation, it has created a website (https://openfremontschools.com/) and a GoFundMe to cover their legal fees. The parents outlined in their Apr. 14 letter the adverse mental health and educational failures that have effected children in distance learning. Furthermore, Assembly Bill 86, which was passed by the state legislature and signed by Governor Gavin Newsom in the summer of 2020, gave $10 million in financial incentives for schools to reopen by Apr. 1. For every day after Apr. 1, FUSD has lost 1% of that funding. The last day to claim any remaining money was Friday, May 14.
Complaints filed by Fremont parents to Alameda County Superior Court
The suit brought forward by Fremont parents details three violations: two constitutional and one statutory.
By not offering in-person learning, which has been shown to have superior outcomes than distance learning, FUSD violated the Equal Protections Clause and Article 9 of the California Constitution, which guarantees and entitles all students equal education.
"Students in Fremont are getting a subpar education compared to what the kids in a neighboring zip code are getting," said Andelin. "And that's a constitutional violation because it's infringing on a disparate basis, on their fundamental right to an education."
The statutory violation is under Senate Bill 98, which was also passed by the state legislature and signed by Governor Newsom in the summer of 2020. It mandated that schools offer in-person instruction to the greatest extent possible. Although FUSD is expanding its learning hubs, Fremont parents stressed that this was nowhere near the full extent of reopening, as proven by neighboring school districts.
The 2020-21 school year has been a unique experience for Irvington students from all walks of life. Read about how your fellow peers, teammates, and clubs coped in the Voice's COVID-19 Update Week. FUSD Superintendent C.J. Cammack's latest newsletter on May 12 promised that FUSD would return to in-person learning in the Fall and offer virtual programs through Vista for students who wish to remain online.
About the Contributor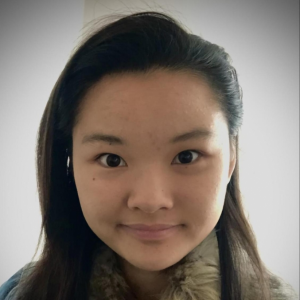 Felicia Mo, Editor-in-Chief/News Editor
Felicia (12) will be Vol. 29's co-EIC, as well as the co-News Editor for two years. She looks forward to getting back in the groove from her extended summer in COVID-19, especially since distance learning will downplay the fact that she stands at only 5' on good days. When she isn't busy pursuing or editing a news story, Felicia enjoys animating and watching history documentaries.