Athlete Spotlight: Louie Chen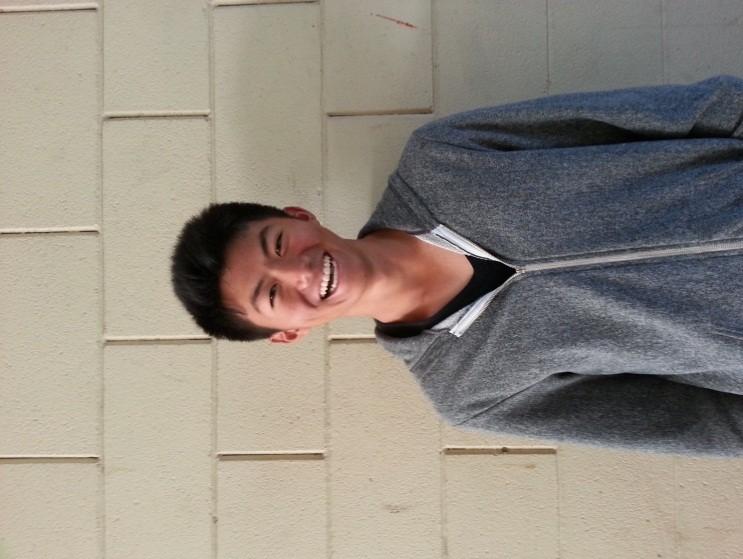 Determination, practice, and big dreams mark Irvington golfer
By Kelsey Wong | A&E Editor
Louie Chen is not your average student. In fact, he's not average at all.
Chen is a competitive golfer who spends around 30 hours a week on the course or range, practicing and refining his skills. The time he invests on the course means sacrificing time to hang out with friends or taking harder classes. Weekend tournaments mean he's not able to attend as many parties or movies as his peers.
But Louie says, "It's all worth it."
Chen states he was never a golf prodigy and had always been average or slightly above.  He began golfing when he was nine due to a leg injury that caused him to take a break from tennis. By the time he was 10, he began playing competitively, and a year later, applied for membership at the Castlewood Country Club.  He soon began to transform from a golfer who practiced two to four times a week to a golfer who practiced every single day.
Now a junior, Chen plays with the Castlewood Country Club team, but states that it's "more for fun," and his main focuses are playing for the Irvington golf team, which he has been a part of since freshman year, as well as playing in outside tournaments generally run by the Northern California Golf Association (NCGA) and the American Junior Golf Association (AJGA).Irvington's golf team has been the Mission Valley Athletic League (MVAL) Champions for five years in a row, but after losing four players this year, team dynamics have changed greatly.
"We are still strong. I don't really feel pressured," said Chen, who was the league's Most Valuable Player last season. "But I am motivated to be the person that can carry Irvington to a sixth title despite the loss of players."
On March 3rd, 2014, Irvington played at the Joe Gambetta Invitational in Antioch against the other top NCS teams. Louie placed first individually with a score of a three under par round of 69, tying the all-time record with a 65.
"I knew a lot of players from other schools in the tournament, and a lot of them have already committed to playing college golf and are nationally ranked higher than me," commented Chen. "So, winning the tournament definitely proved to me that I can still compete with the best in our area."
Through the years, Chen has won numerous tournaments, but he says his most memorable game was last year when he shot a 66 at the AJGA Junior All-Star at Centennial Tournament in Medford, Oregon. Though Louie had been far off from the lead, he "got into a lightning start" and after 11 holes, was tied for the lead. Though he made a couple errors, Chen still placed 5th in this high-level tournament.
"Golf is an individual sport. . . you control the game. I love the pressure moments when coming down the stretch because one shot can change everything. The feeling of accomplishment is priceless," explained Chen. "The greatest challenge about golf is having the ability to score. When I practice, there is not much more I can do but focus on fundamentals. However, on the course golf is all about putting the ball into the hole."
Louie was inspired by Eric Mina, a formal Cal golfer, to pursue and improve his game diligently. "Upon meeting him, I realized that if the top college golfers are working this hard, why shouldn't I?" Louie explained. "Playing with him every day and competing with him has definitely changed my game forever."
Another one of Chen's inspiration is his own brother, Kevin, who was a top-ranked tennis player in Northern California.
"I have always been known as 'Kevin's little brother,'" stated Chen. "I wanted to make a name for myself instead of being known due to him."
Chen calls himself a "very technical golfer" whom over the years concentrated his attention on developing good fundamentals and a good swing. He's constantly working to improve his golf game, practicing wherever he goes, rain or shine, on the range or in a hotel room. Though he also enjoys working out and playing other sports, golf is his main focus and he plans to play Division I in college. September 1st, 2013 marked the first day colleges could contact Chen to play for their school, and he looks forward to their responses.
But his ultimate goal? To play professional golf on the PGA tour.
Not surprisingly, Louie's description of the best feeling in the world involves two things: defying people's expectations, and golf.
"The best feeling in the world is making a clutch putt or hitting a shot that no one believes you can," Chen mused. "Just when people think you're out of it, you hit an unbelievable shot that changes everything."